ASAP Texas Hold'em poker
Da Vinci ROUTE playing cards are made in Italy,  they are 100% made of plastic, so this brand of playing cards are durable and washable enough that can be last us to 100 times longer than traditional playing cards. We can mark Da Vinci ROUTE plastic cards with our special infrared invisible ink, as long as you wearing our infrared contact lenses or infrared sunglasses when you using marked Da Vinci ROUTE cards, you can see the invisible marks became luminous marks.
Share
View full details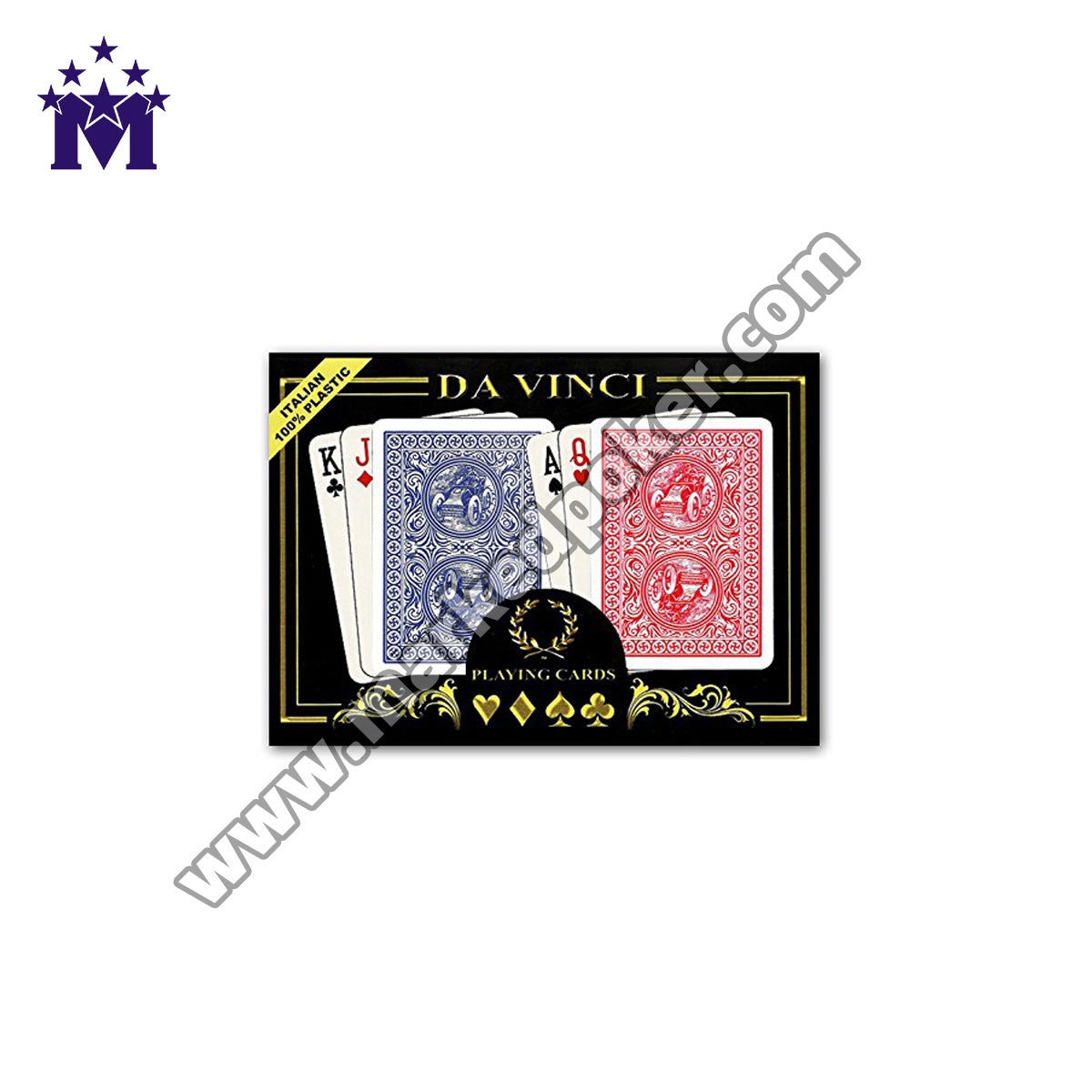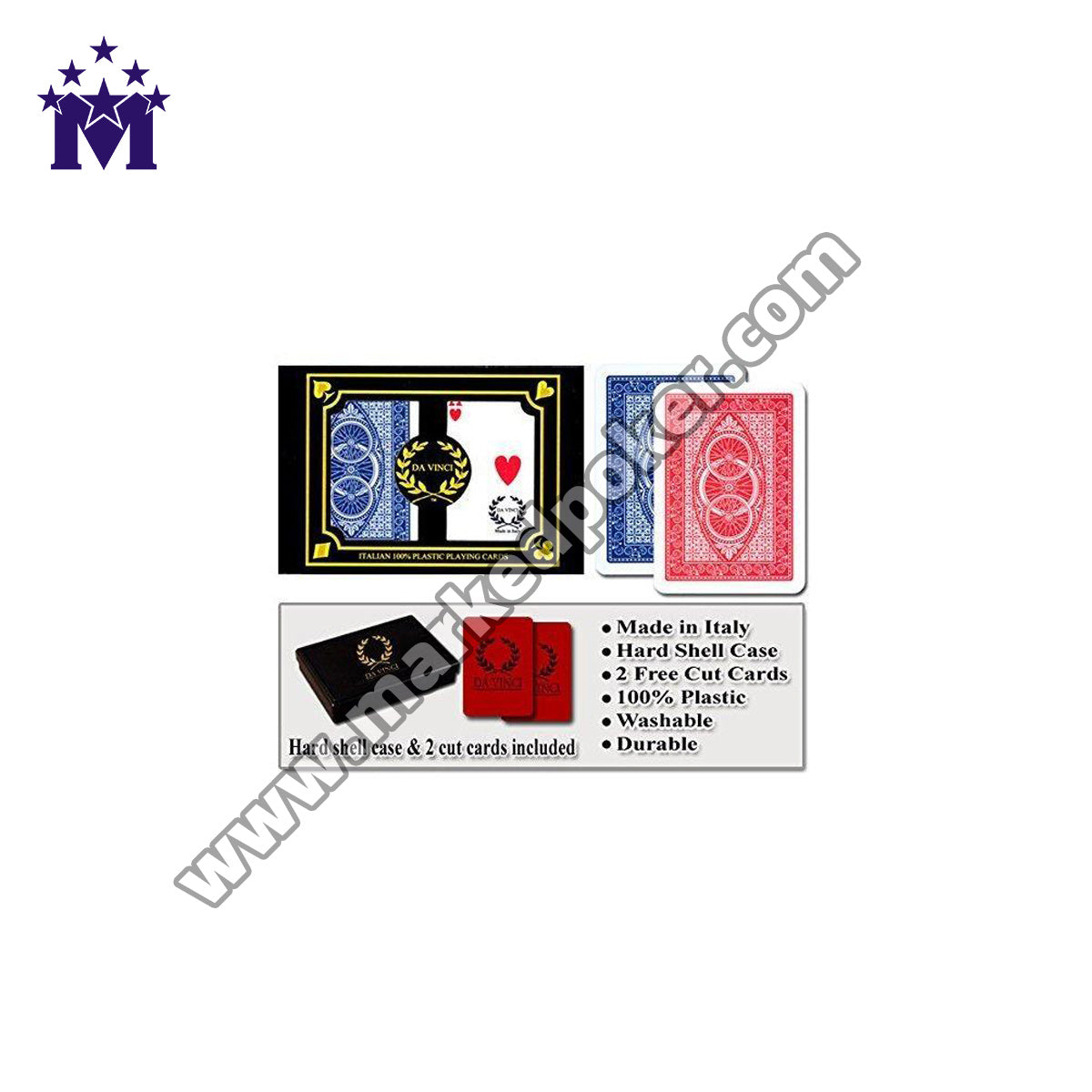 When you wear special marked cards contact lenses, you can read the marks in the middle of the back of the cards, but the naked eyes cannot see them.Our marked cards are the latest and the best marked cards in the world. They are very useful in Magic Show and can also help you sucess in Texas Hold'em and Omaha game. Our marked poker decks are of high quality. We use the most advanced invisible ink to mark them.

Playing cards features:
-- Color pattern on the back of cards: blue, red
-- Poker size Jumbo index 100% plastic
-- The deck contains 52 cards and 2 jokers
-- package also contains a card to certify the guarantee
-- Card size: 63*88 mm--standard size for poker cards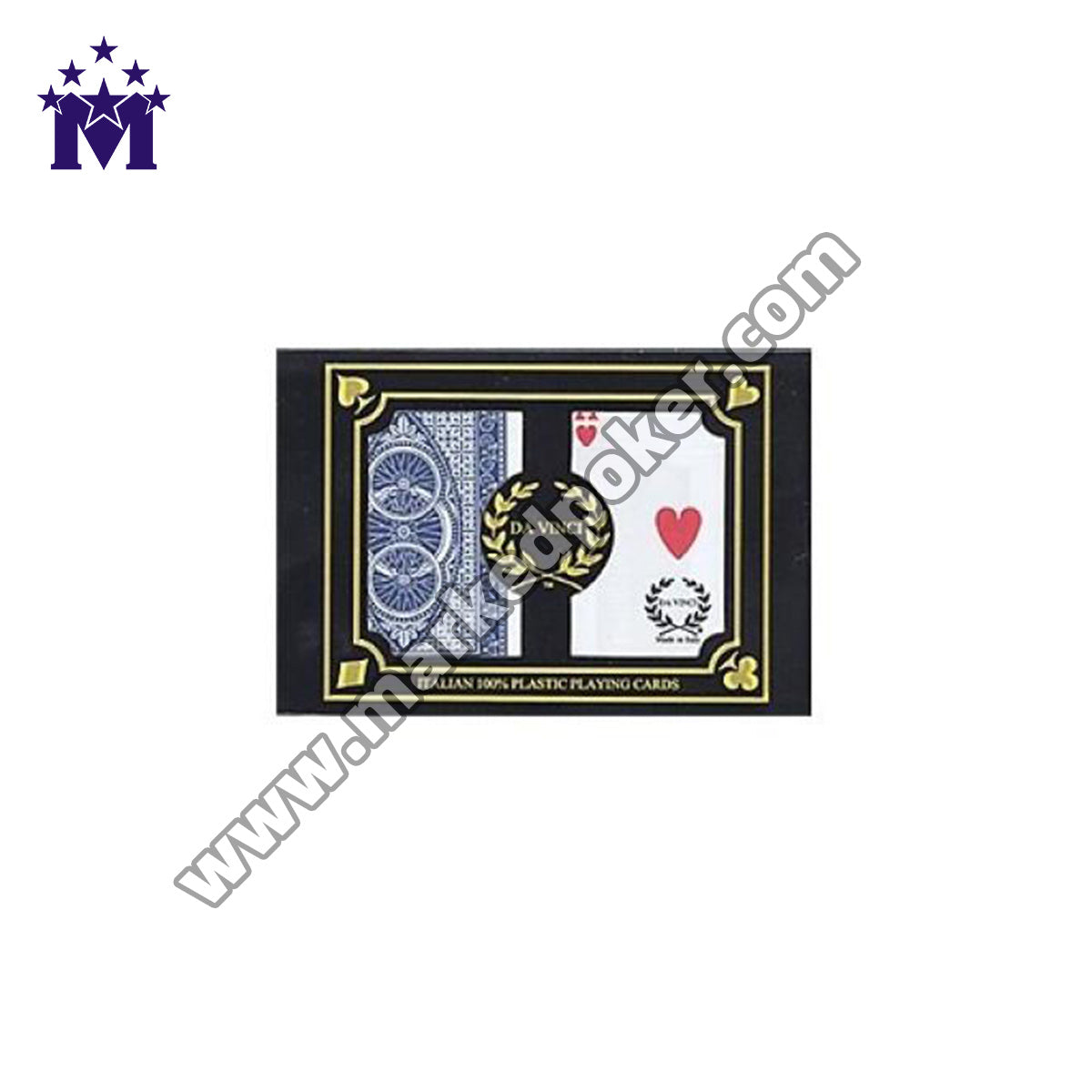 Product Details
Modiano Da Vinci 100% plastic marked playing cards are the world's finest playing cards. Da Vinci marked playing cards are designed and manufactured in Italy by Modiano.
Modiano Da Vinci playing cards is not only to be made as the marked deck of cards for IR contact lenses or luminous sunglasses to read, but also to be made as the marked cards for poker scanning camera and cvk poker scanner analyzer to scan. With good marking quality, it can be read by spy contact lenses instantly, and the barcode can be scanned by the poker scanner system within 1 second. It is more practical than ordinary marked cards.