ASAP Texas Hold'em poker
Barcode marked playing cards is one of the most important marked playing cards. This gambling cheating system including marked deck playing cards, marked cards poker analyzer, and mini earphones. If you want to make this system more perfect, you can buy a marked cards scanner camera and remote control.
Share
View full details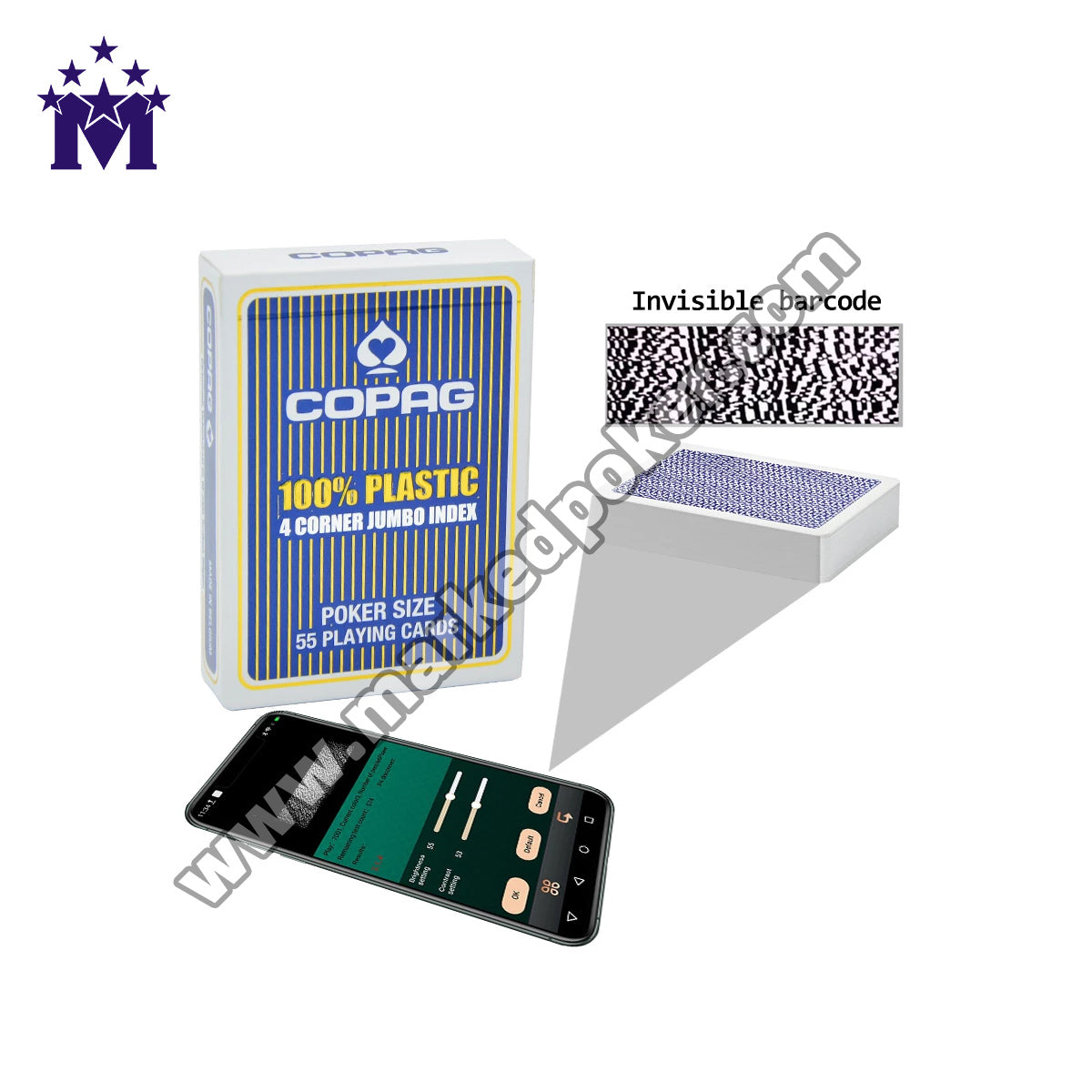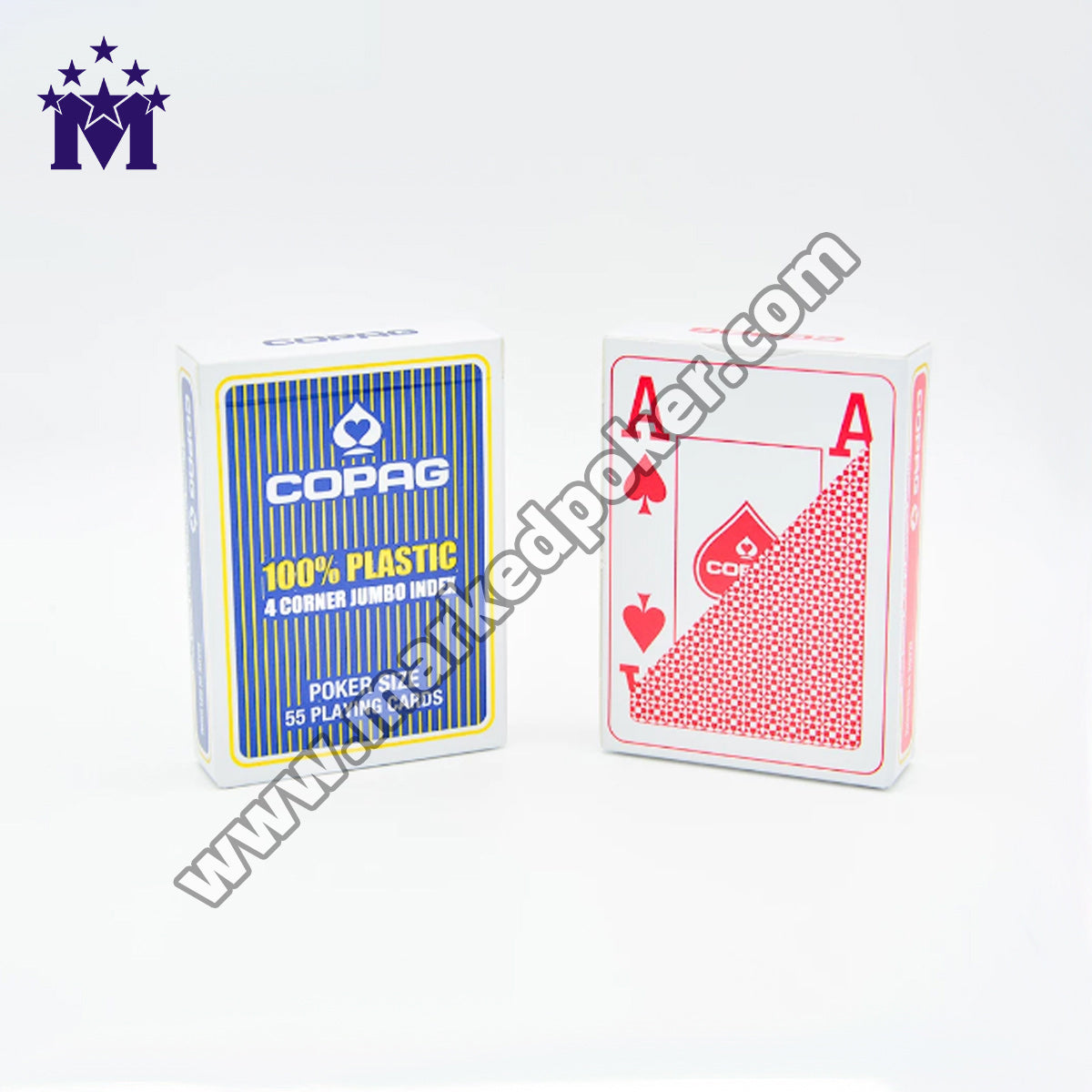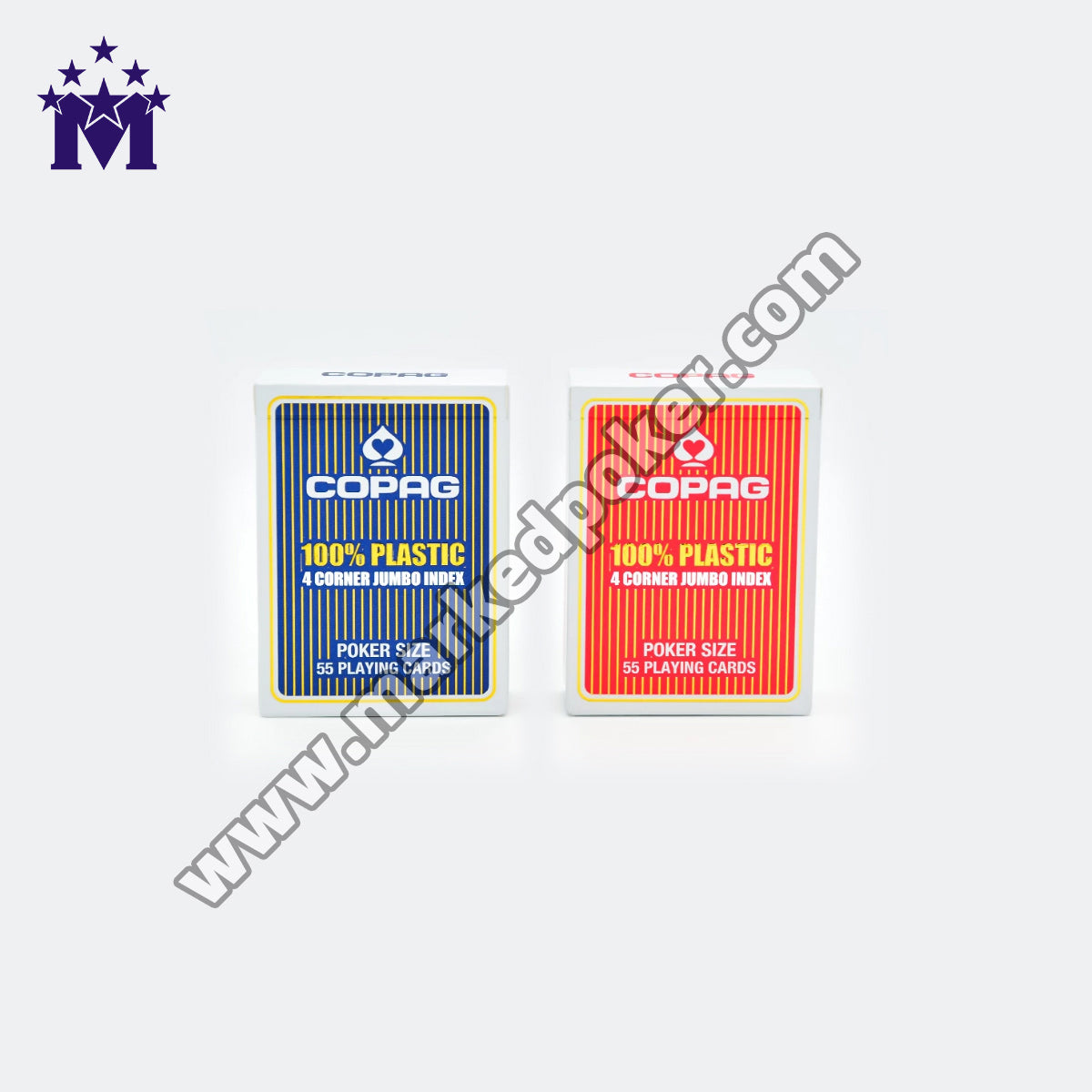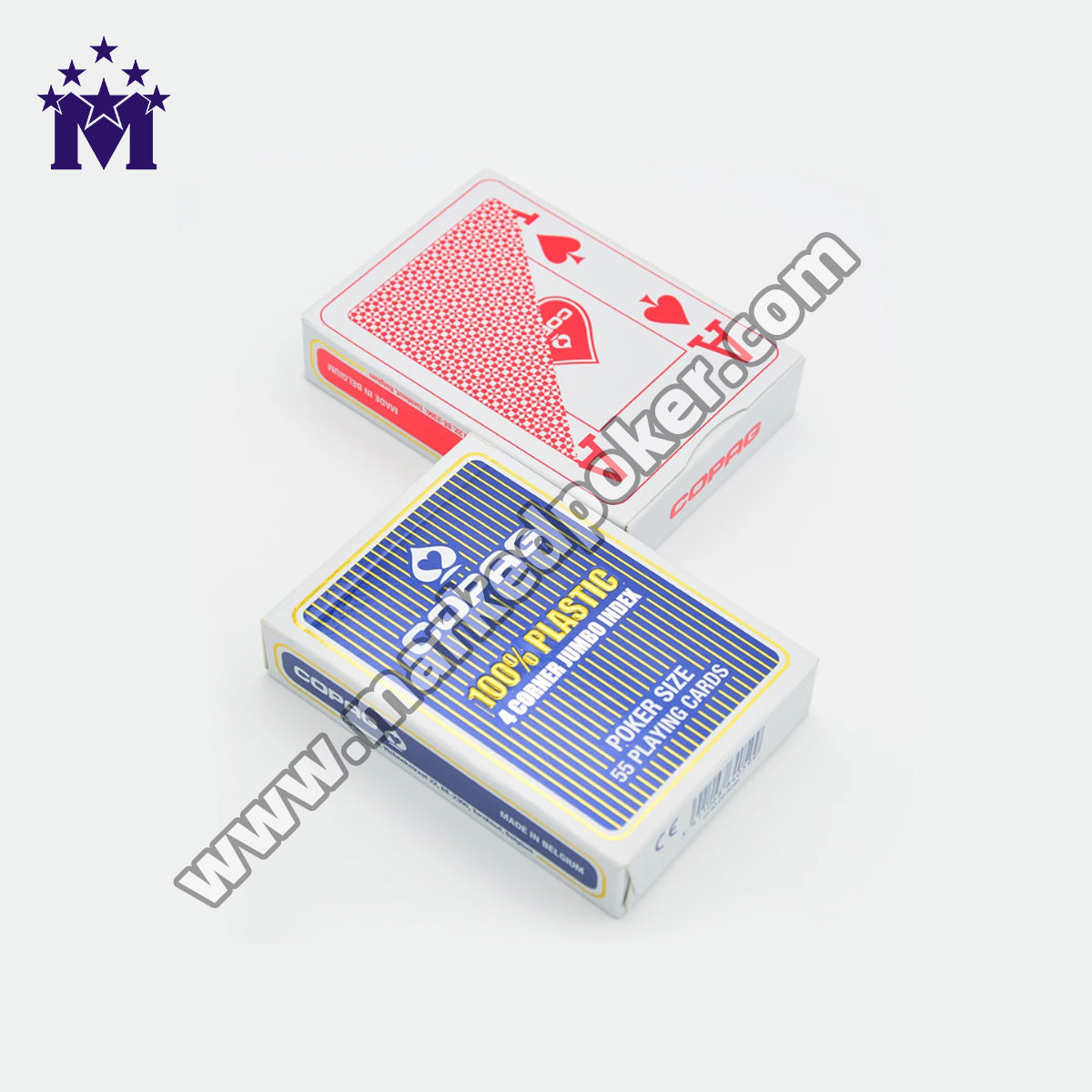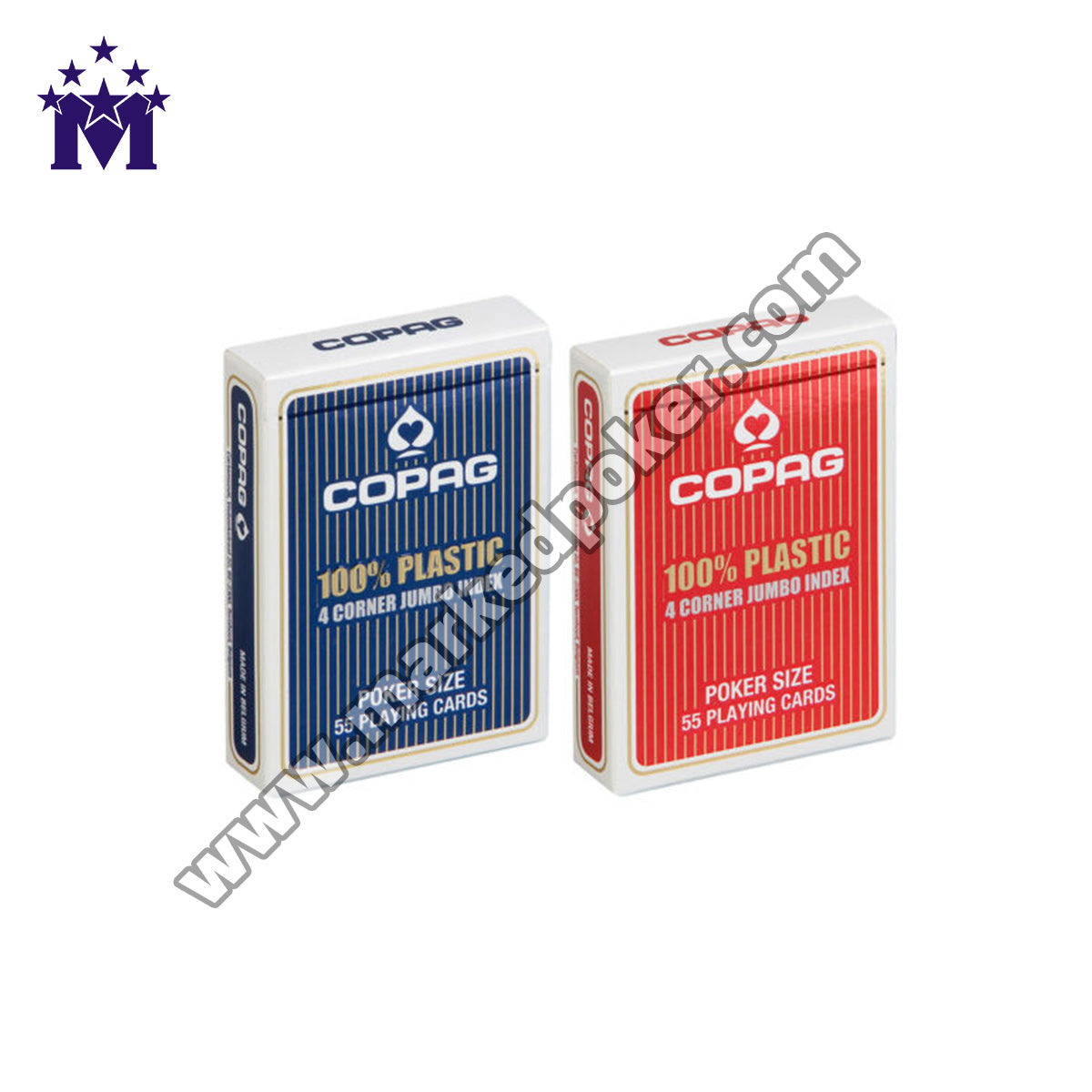 ADVANTAGES

Barcode marked cards, for example, COPAG barcode marked cards, look like ordinary cards. But they are different indeed. Because there is an invisible barcode on the edge of the cards. So that the gambling cheating poker scanner can scan the barcode, and it will send the information to the cvk 600 poker analyzer host. Then the analyzer host will analysis the information by the gambling cheating system. Finally it will calculate the result of the game in a very short time. After that, you can know the results by earphones before the games begin. Now start to make your money with the barcode marked decks and poker cheat device.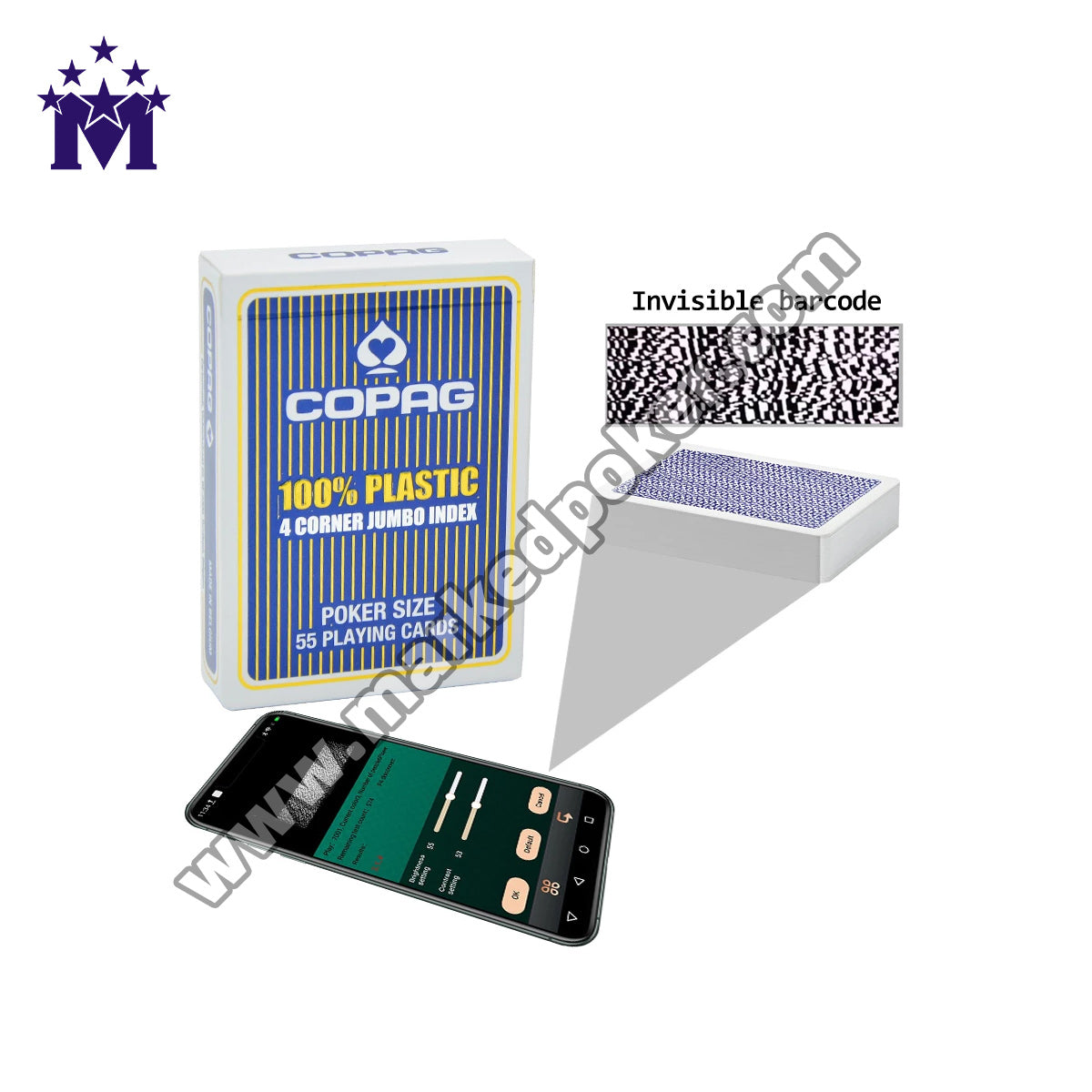 Product Details
Usually the barcode marked deck works with the poker scanner system, which includes a poker hand analyzer, a poker scanning camera (it can be a lighter, a wrist watch and a power bank), and a spy mini ear-piece, which is reporting the users needed information of the poker games.

When user turn on the poker camera, facing it the edge of the Copag cards, it will scan the invisible barcode marks automatically. The data will be transferred to the poker hand analyzer, and just one second later, the poker hand analyzer will tell you the results of the poker games through the spy earpiece. Repeat one more time, just one second, you can will know the poker winner even before the dealer dealing the cards.