ASAP Texas Hold'em poker
The 139 marked Copag cards are paper bridge size playing cards. We print invisible barcodes on the side of the Copag playing cards. Because these invisible barcodes contain information about each marked deck, the poker analyzer can calculate the results of poker games according to these invisible barcodes.
Share
View full details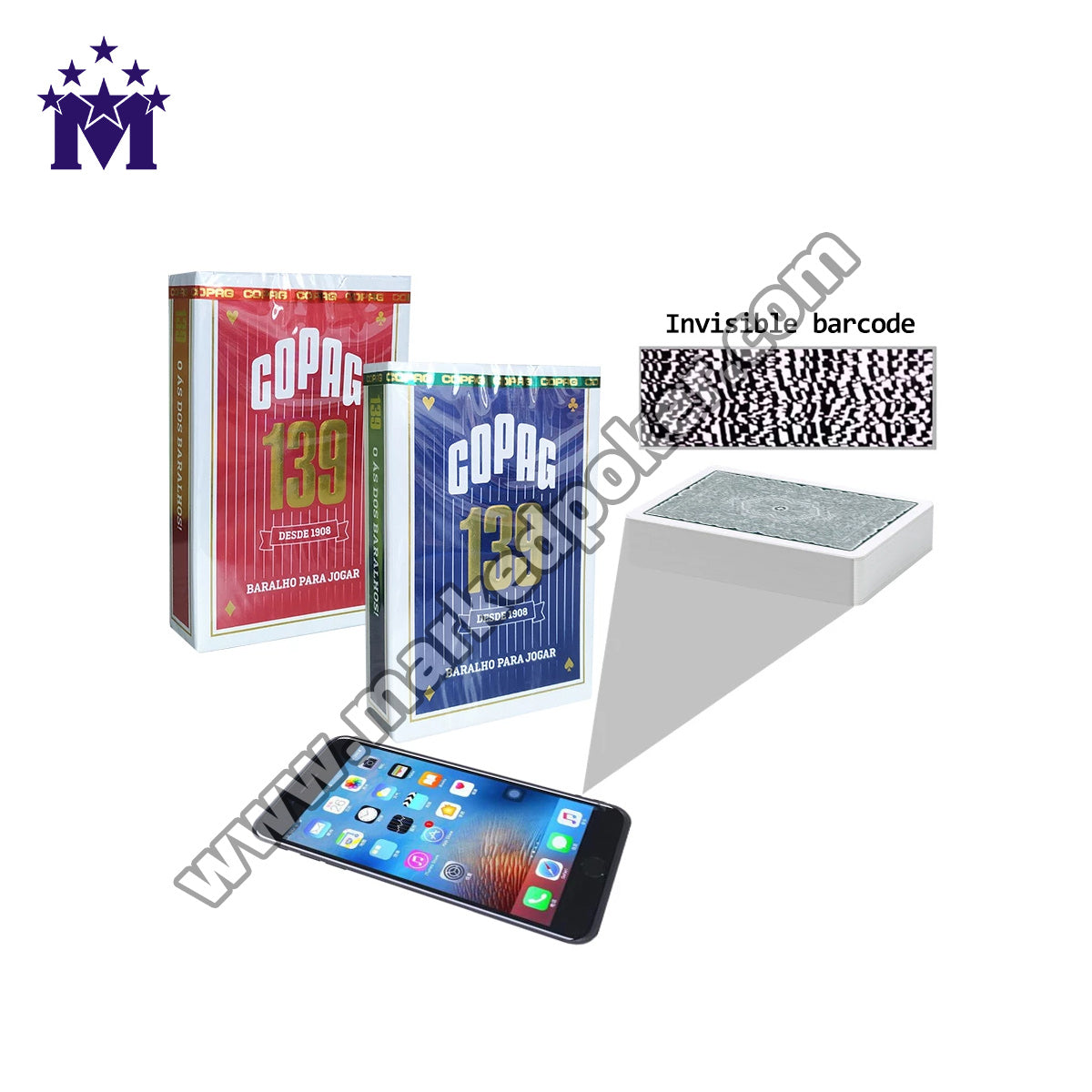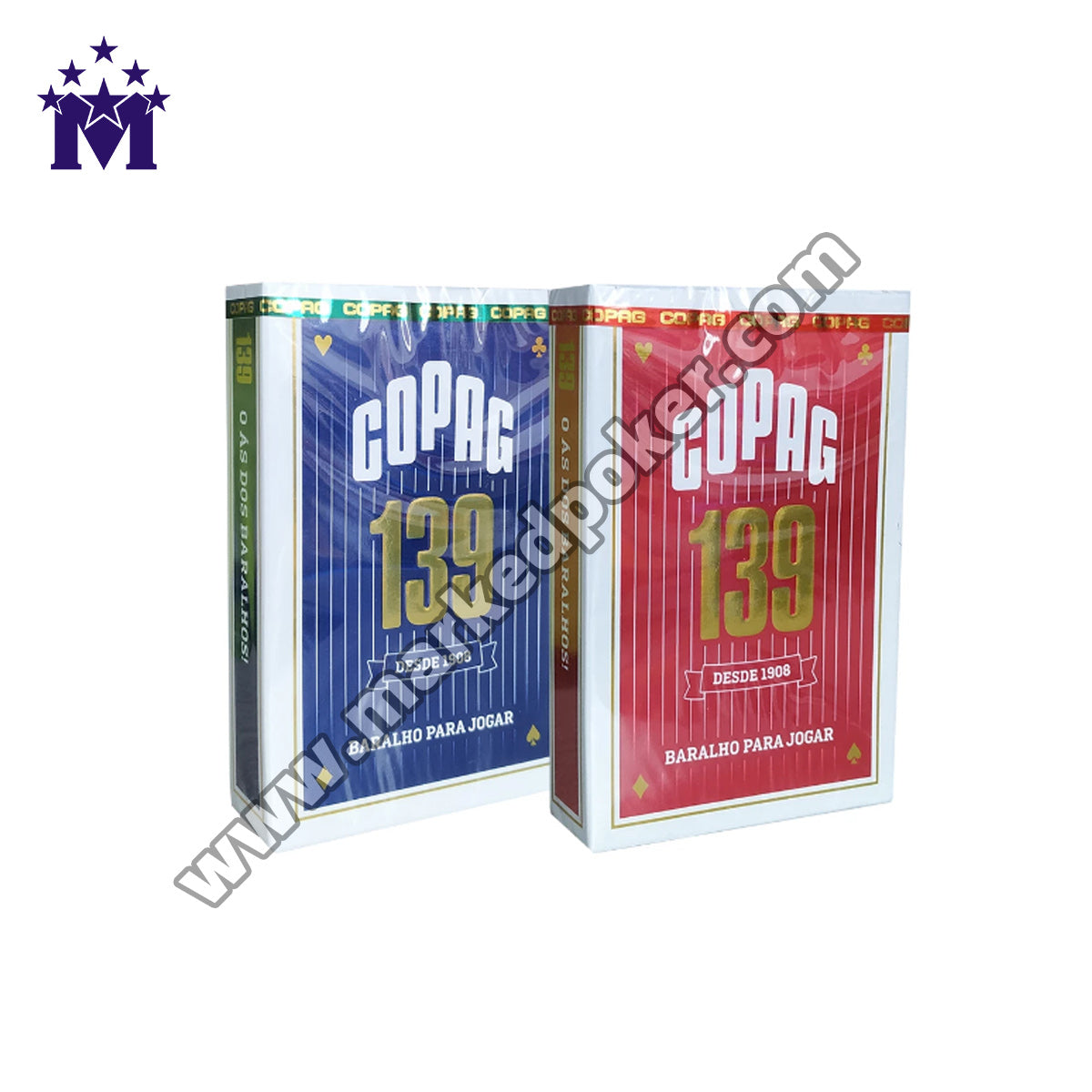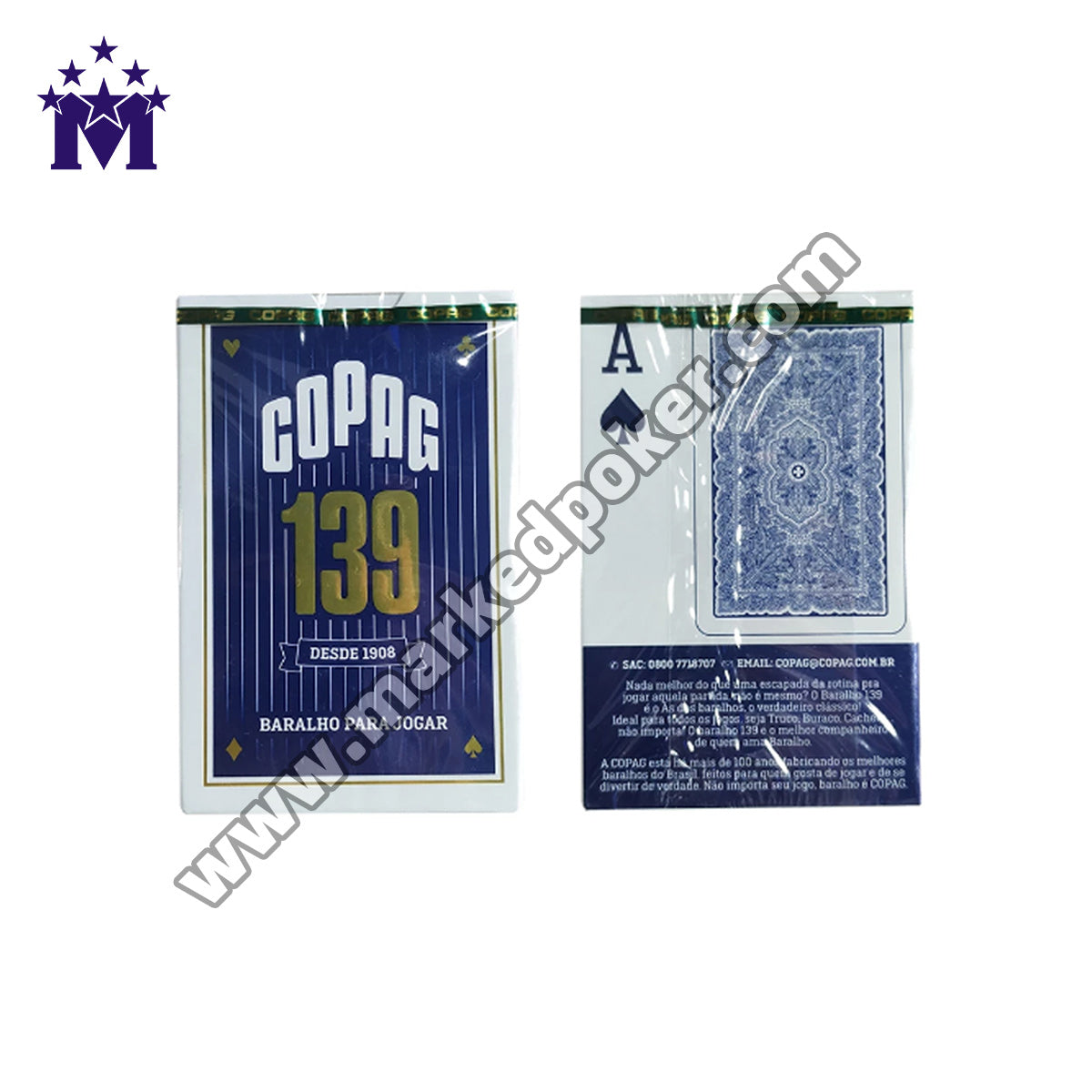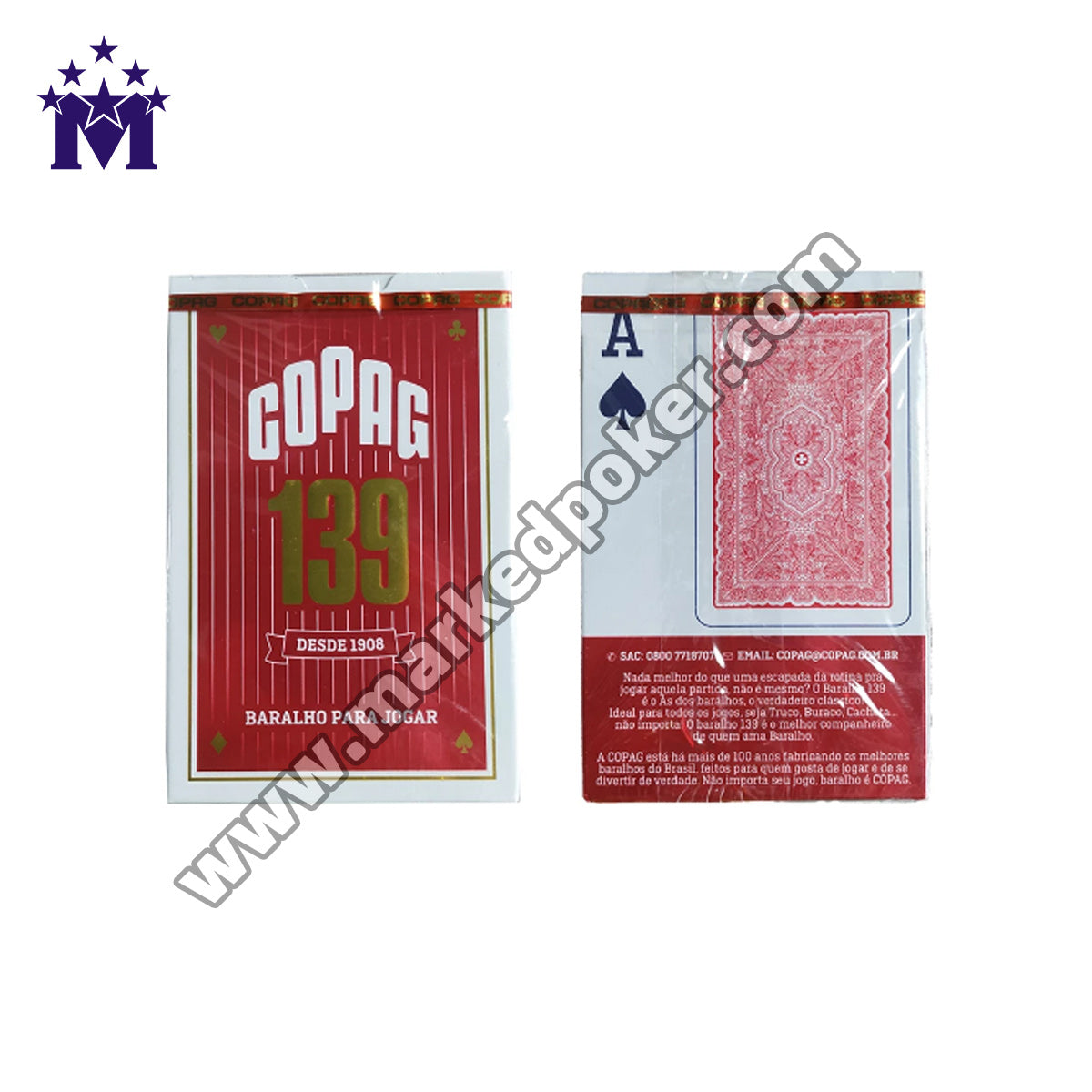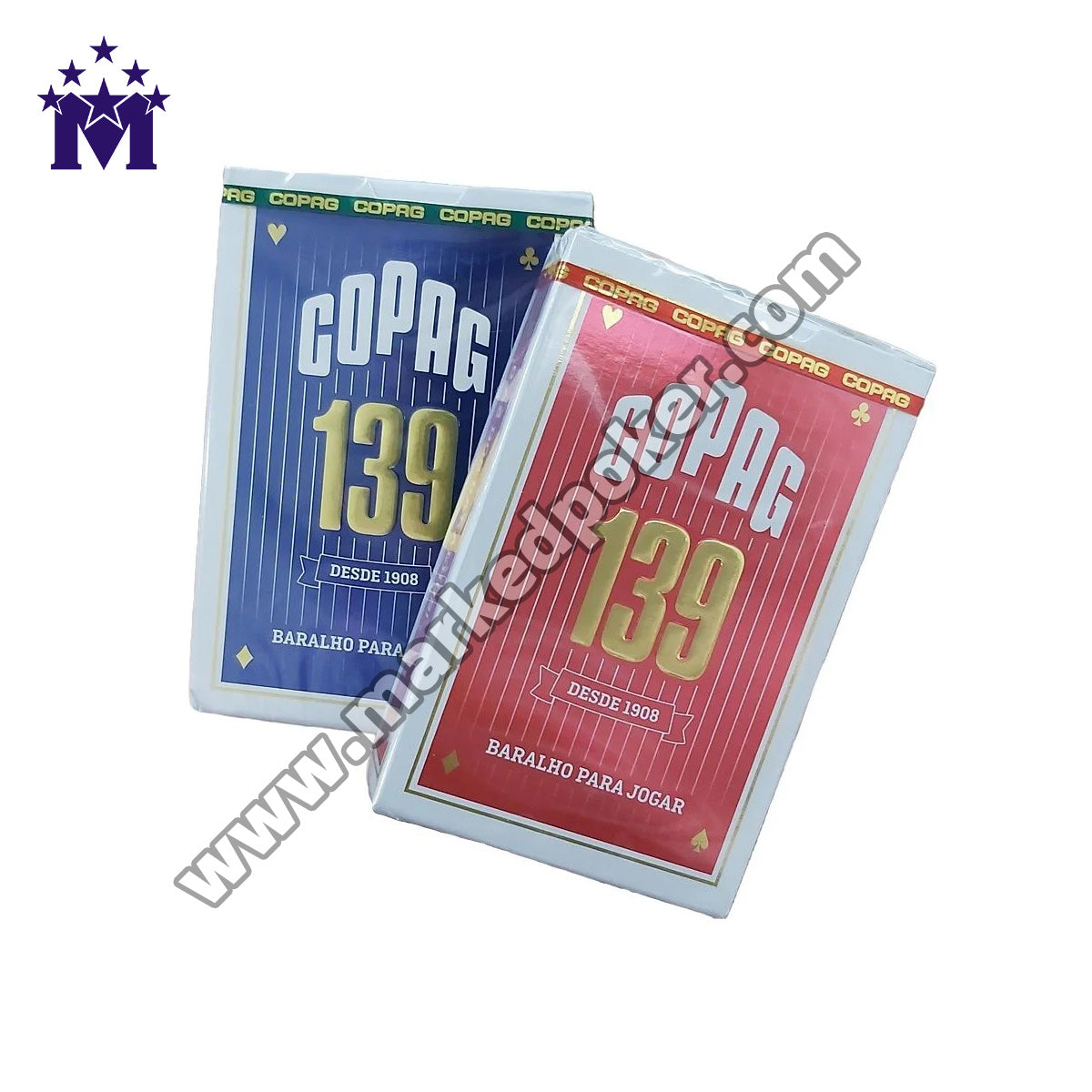 ADVANTAGES

The barcode technology we use is continuous surround barcode technology. The barcode technology we use is continuous surround barcode technology. At present, only our company has mastered this technology. Compared with ordinary barcode marked cards, our deck of marked cards can be identified without blind spots. Correspondingly, our products are more difficult and costly to produce. Because the processing procedures are more complicated. So the time required for our product production is also longer. But it's worth it. Because we have gained the best product quality.

Besides, We have also developed a higher-precision professional printer. Therefore, combined with our unique formula of ink, the barcodes we produce are clearer than those of other manufacturers. The poker hand analyzer can recognize our barcodes more quickly.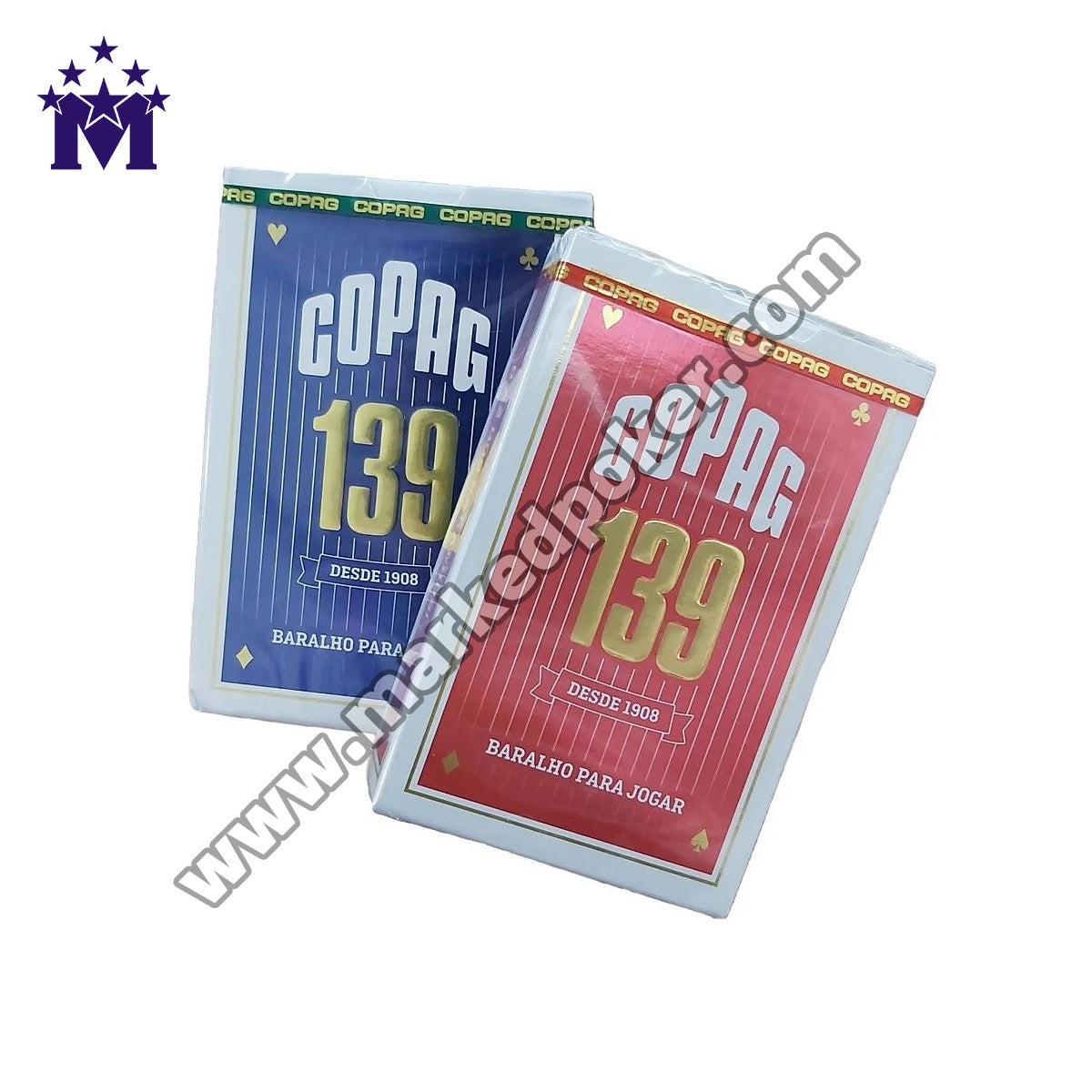 Product Details
Barcode edge side invisible ink marking Copag 139 poker cards are one of magic poker cheating devices playing important role in predicting poker rankings. These Copag 139 laser barcode marked decks are able to be scanned by playing cards scanner and work with poker winner predictor. Playing cards scanner could be disguised as daily item. With good and secret concealment, no one will find tricks hidden inside. You just need to wear luminous ink glasses or infrared contact lenses to detect invisible ink markings edge side Copag 139 barcode cards.