ASAP Texas Hold'em poker
The infrared marked playing cards have invisible marks on the back. You can't see the marks by your eyes. But when you wear our invisible ink infrared contact lenses or infrared ink glasses, you can see the marks clearly. We print the invisible marks on normal cards. So the marked cards look the same as original cards. Therefore, the marked cards poker and infrared contact lenses  can help you cheat in poker games.
Share
View full details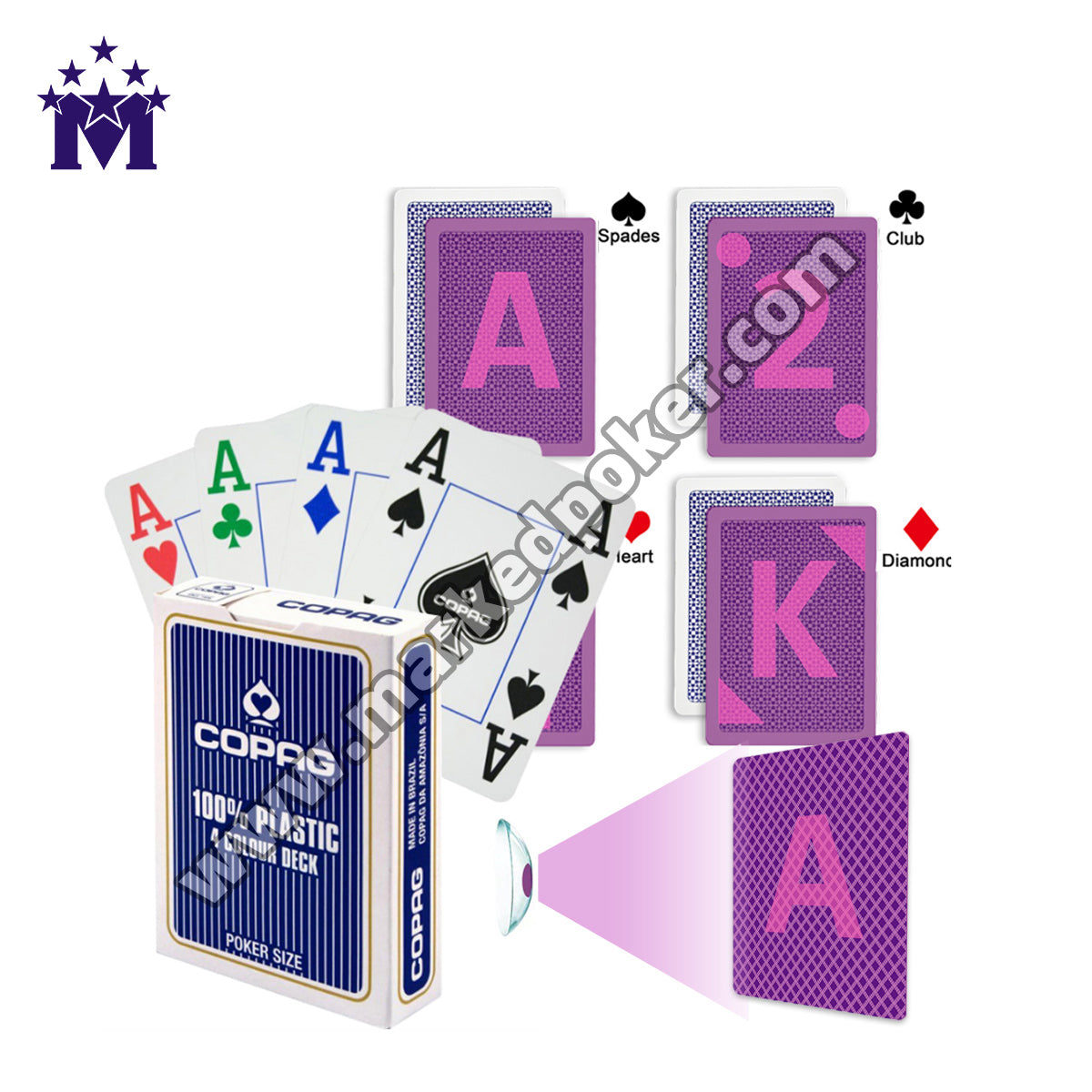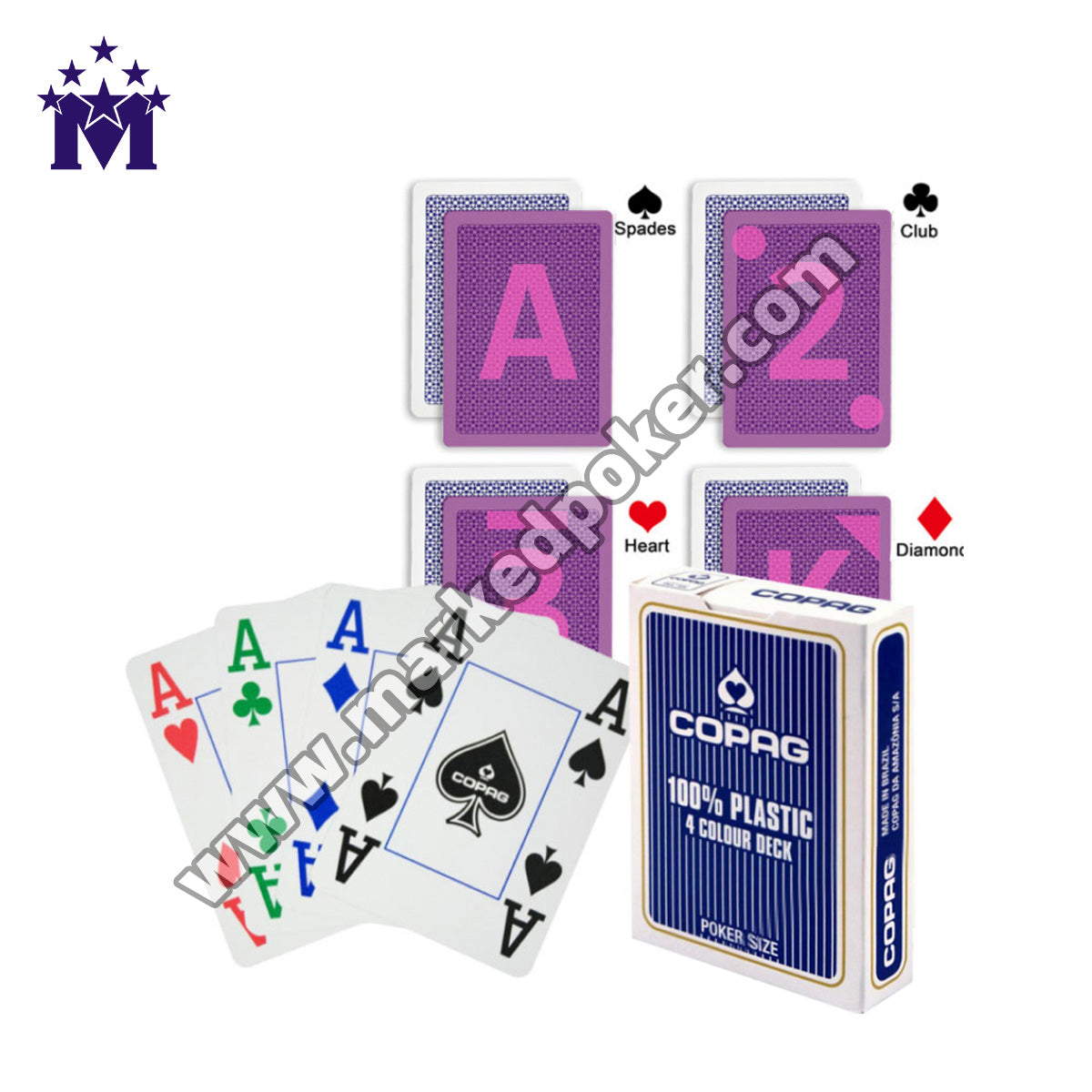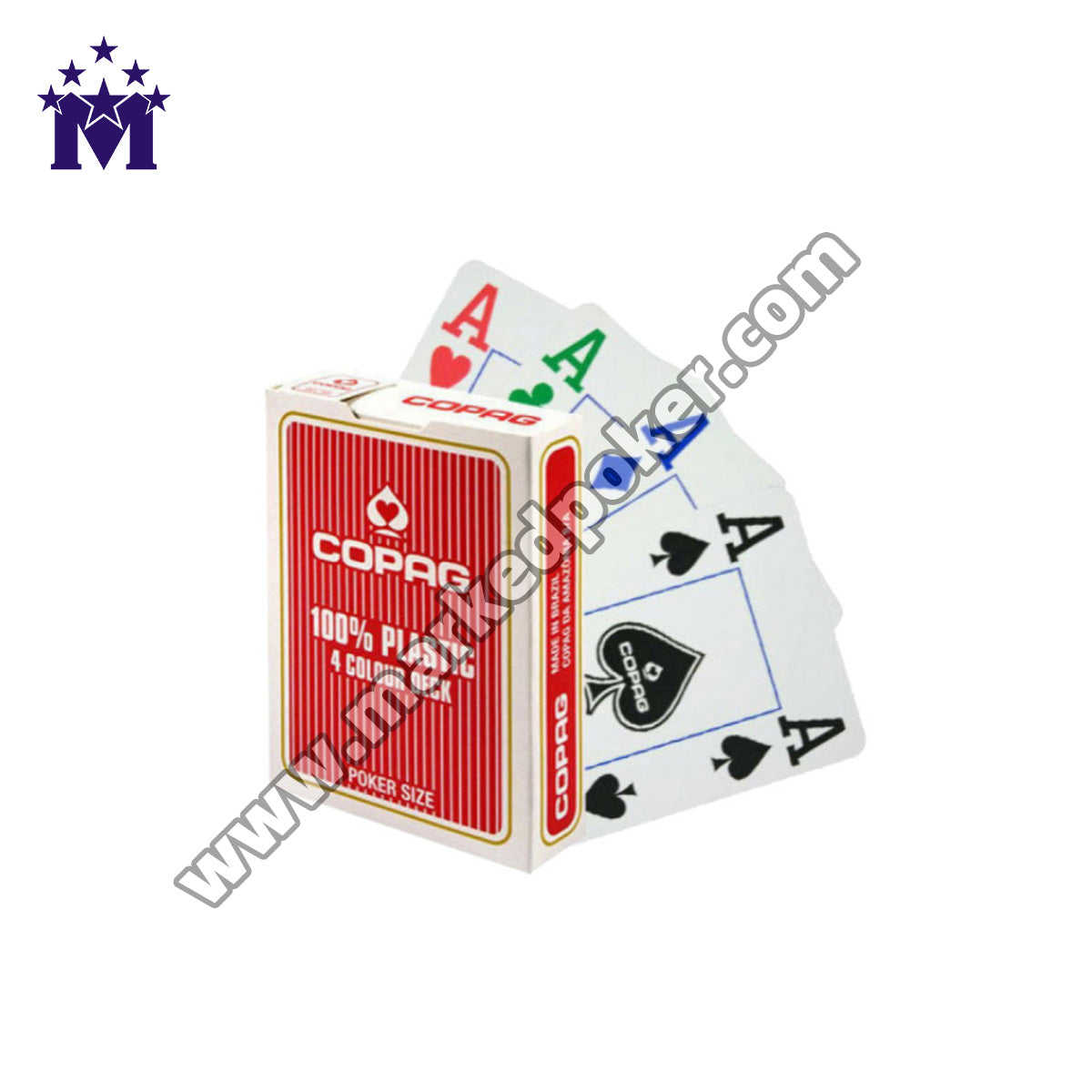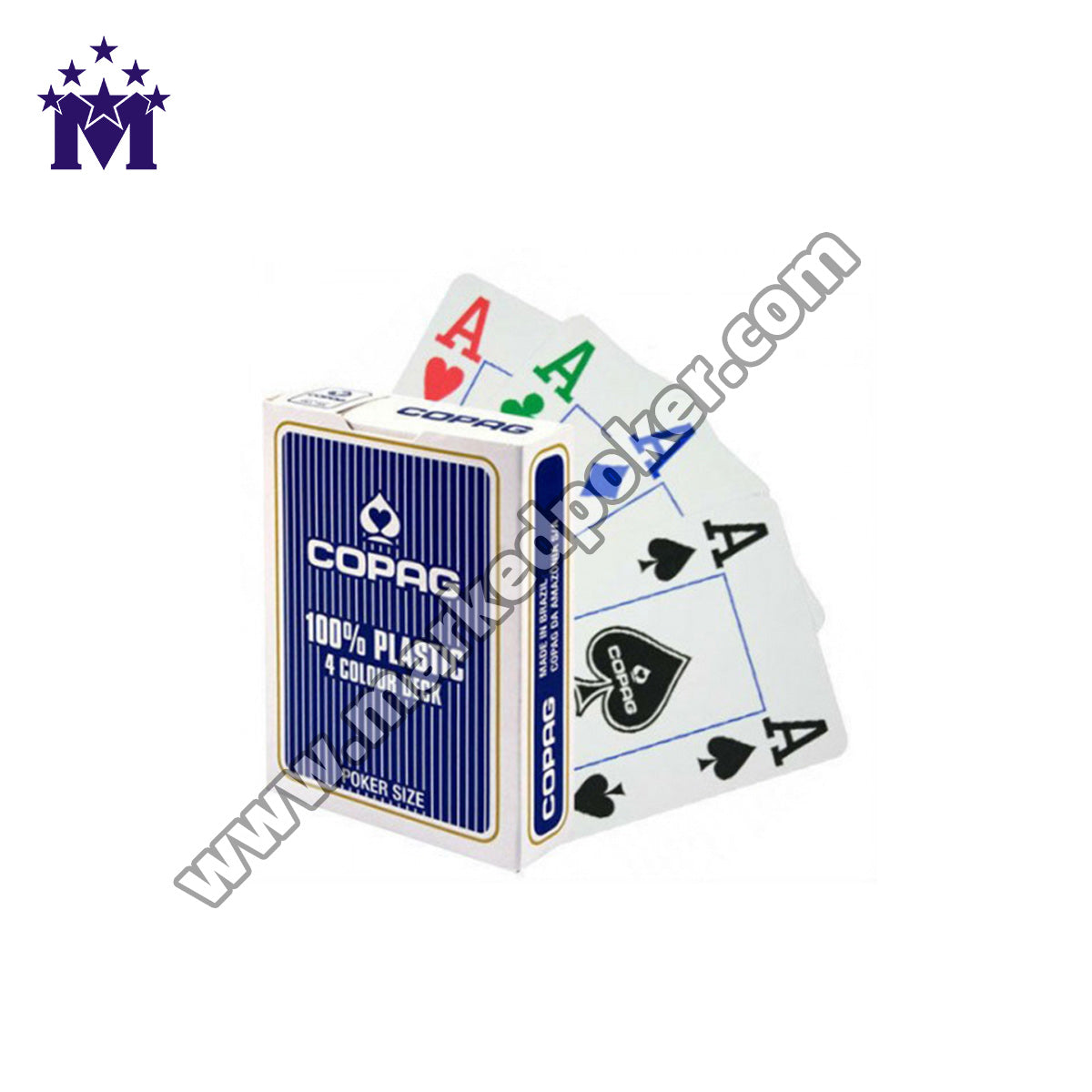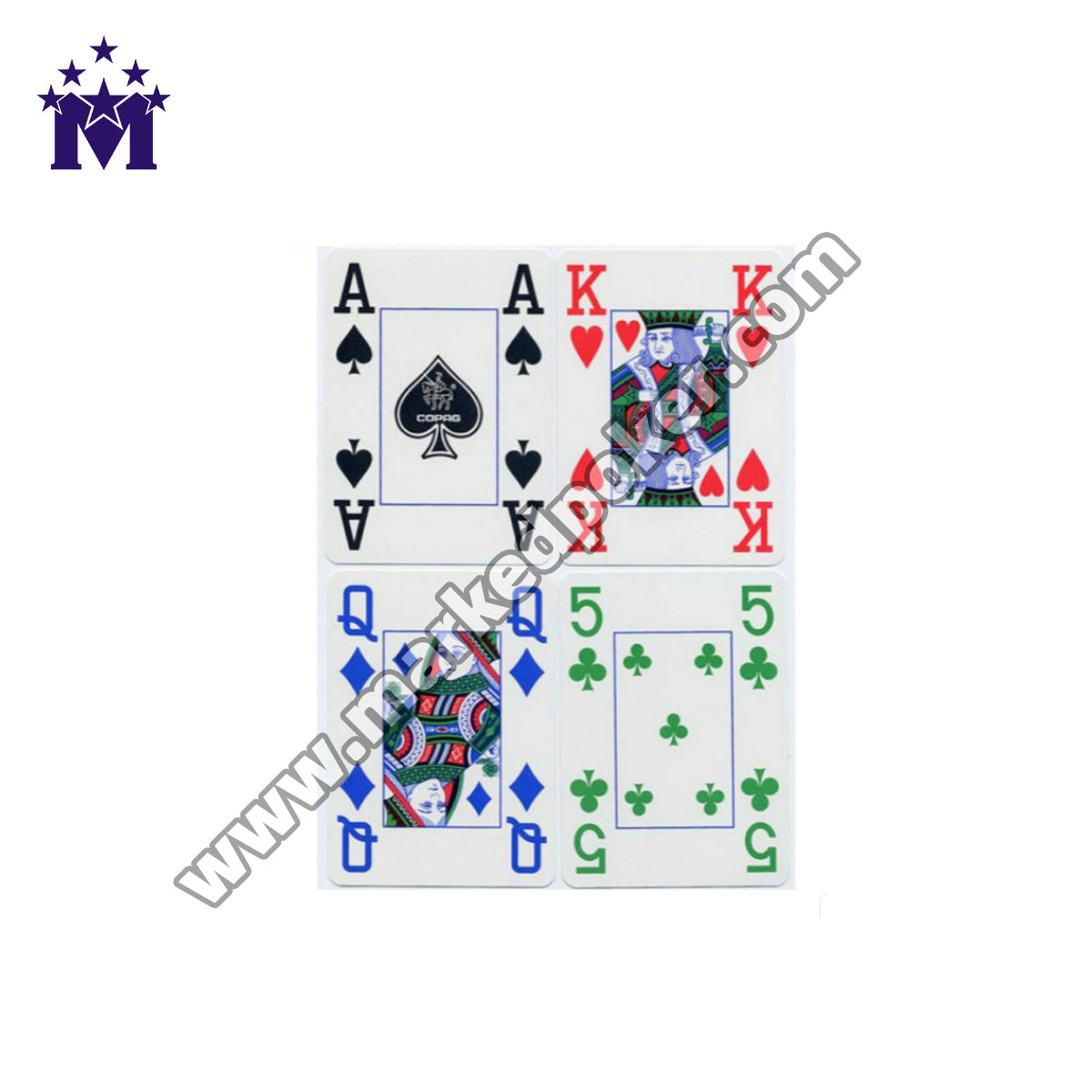 The marks showed as the picture and can be customized as you like.
Product Name: Copag 4 color marked playing cards
Size: poker size Copag playing cards
Material: plastic Copag marked poker cards
Package: as the picture show
pattern 1 contain: 2 red decks
pattern 2 contain: 2 blue decks
pattern 3 contain: 2 red deck+ 2 blue deck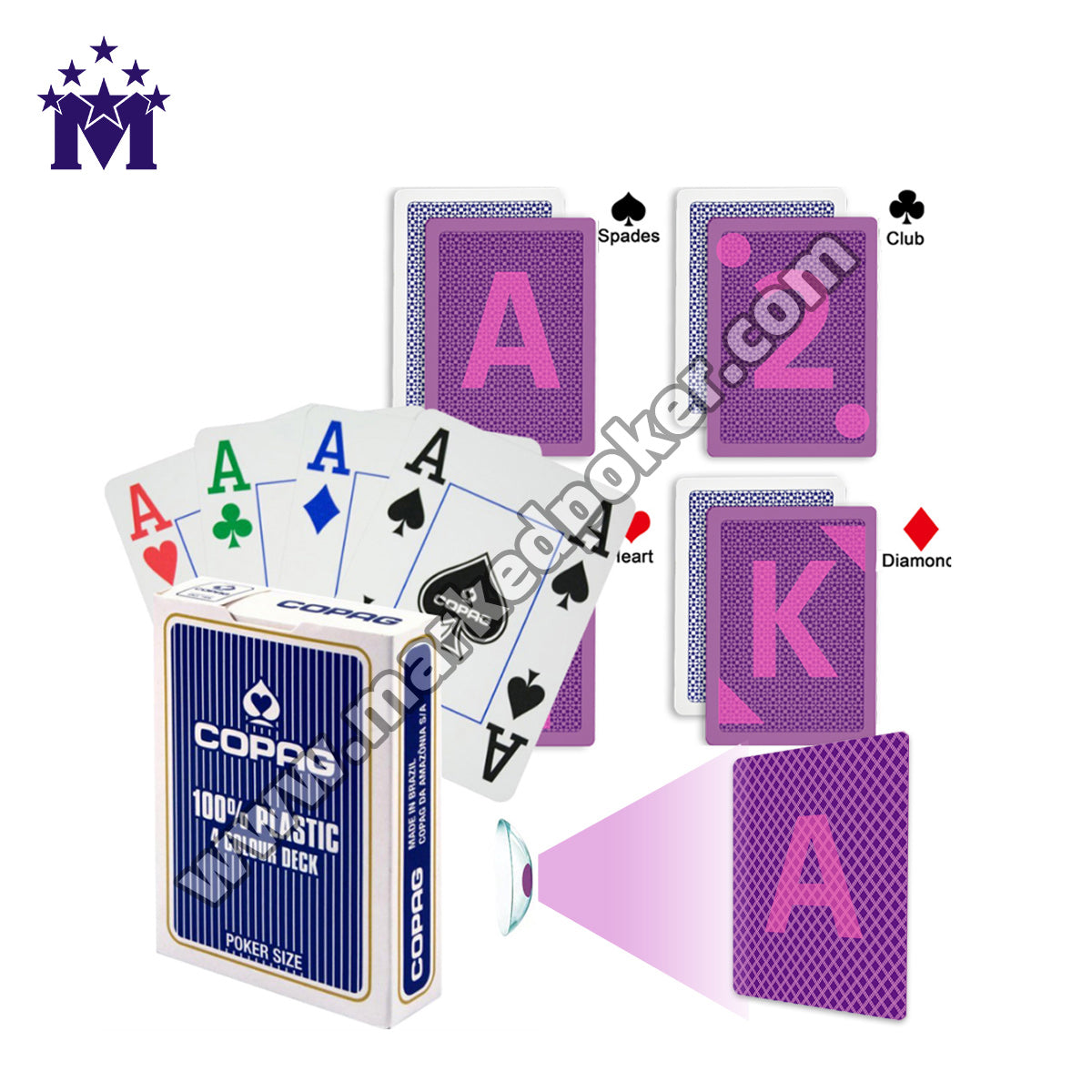 Product Details
The Copag 4 colour poker deck cards are 100% plastic cards with 4 Jumbo index in four corners.
The poker cards are equipped with card symbols in four colours for extra clarity: black for the spades symbol, red symbol for hearts, a green card symbol for the clubs and a blue diamonds for the map symbol. These four colors Copag playing cards have a unique four colour design so it makes it easy to see which suits you are holding!
COPAG red and blue marked plastic playing cards are made from a exclusively engineered PVC plastic. These cards can handle the wear and tear of normal games, outlasting paper cards up to 500 times.