ASAP Texas Hold'em poker
Bicycle Rider Back Playing cards are marked well with invisible inks in the following ways:
A. B Special Big Marks In The Middle
B. Normal Suit Marks In The Middle
C. Small Marks At Four Corners
D. Tiny Marks At Four White Corners
Share
View full details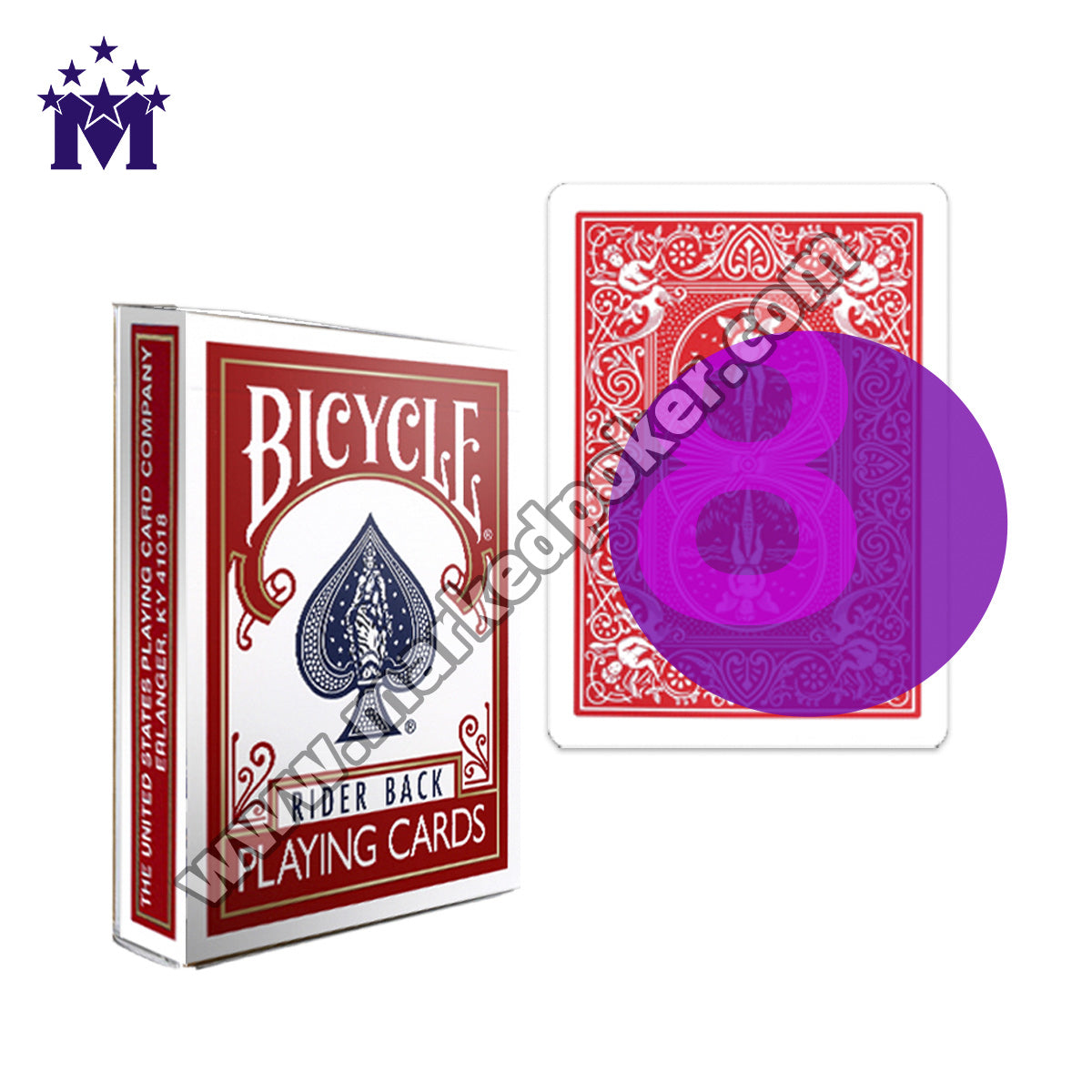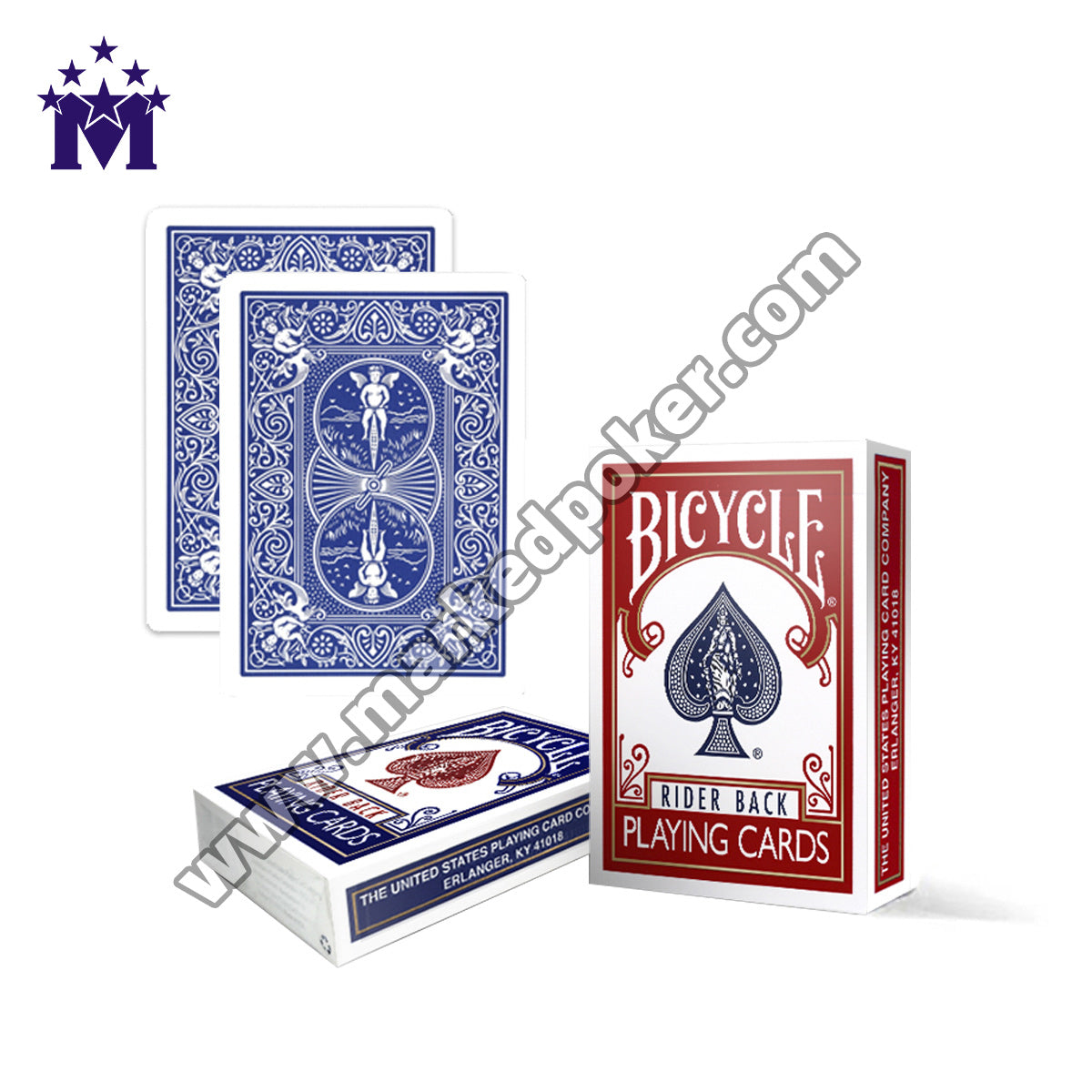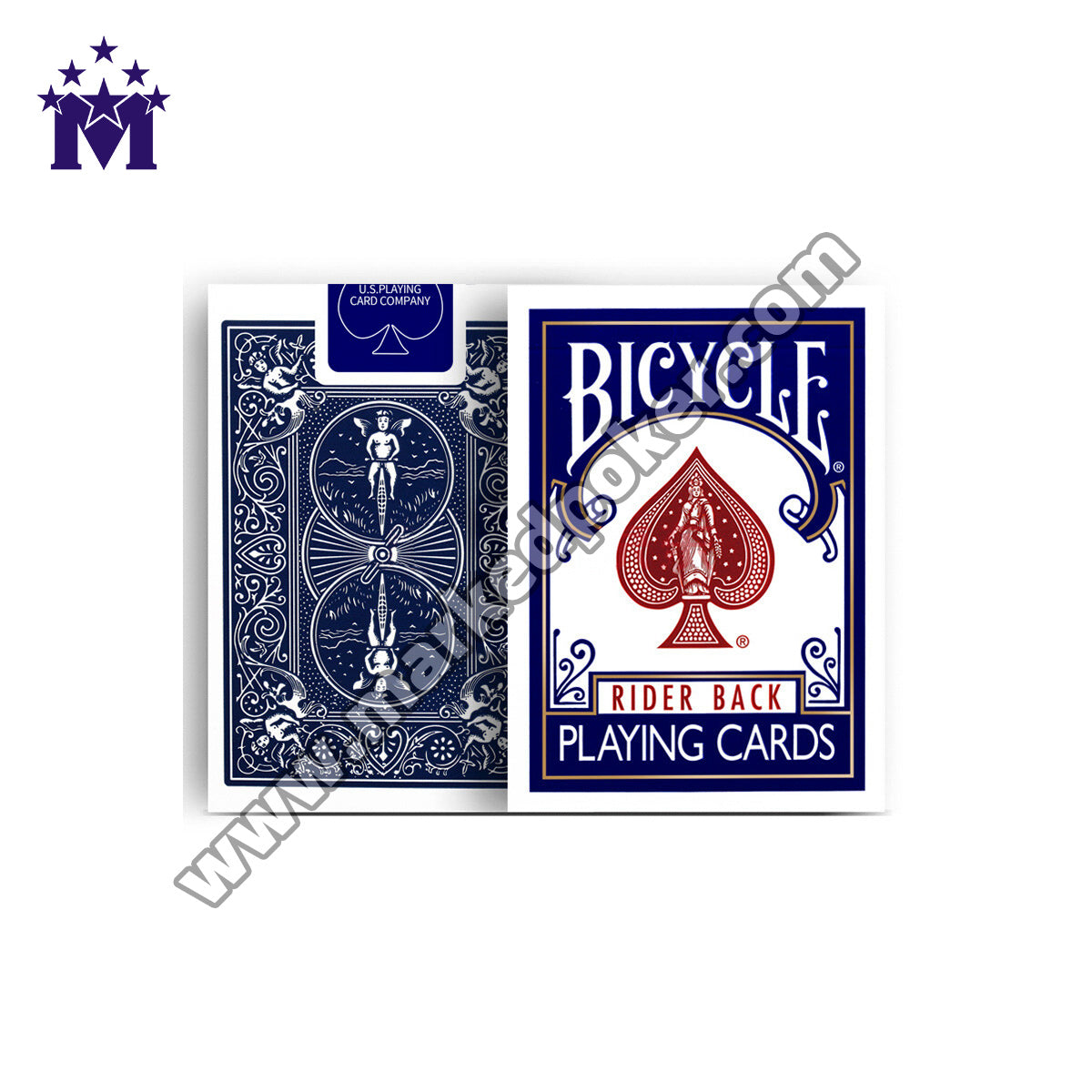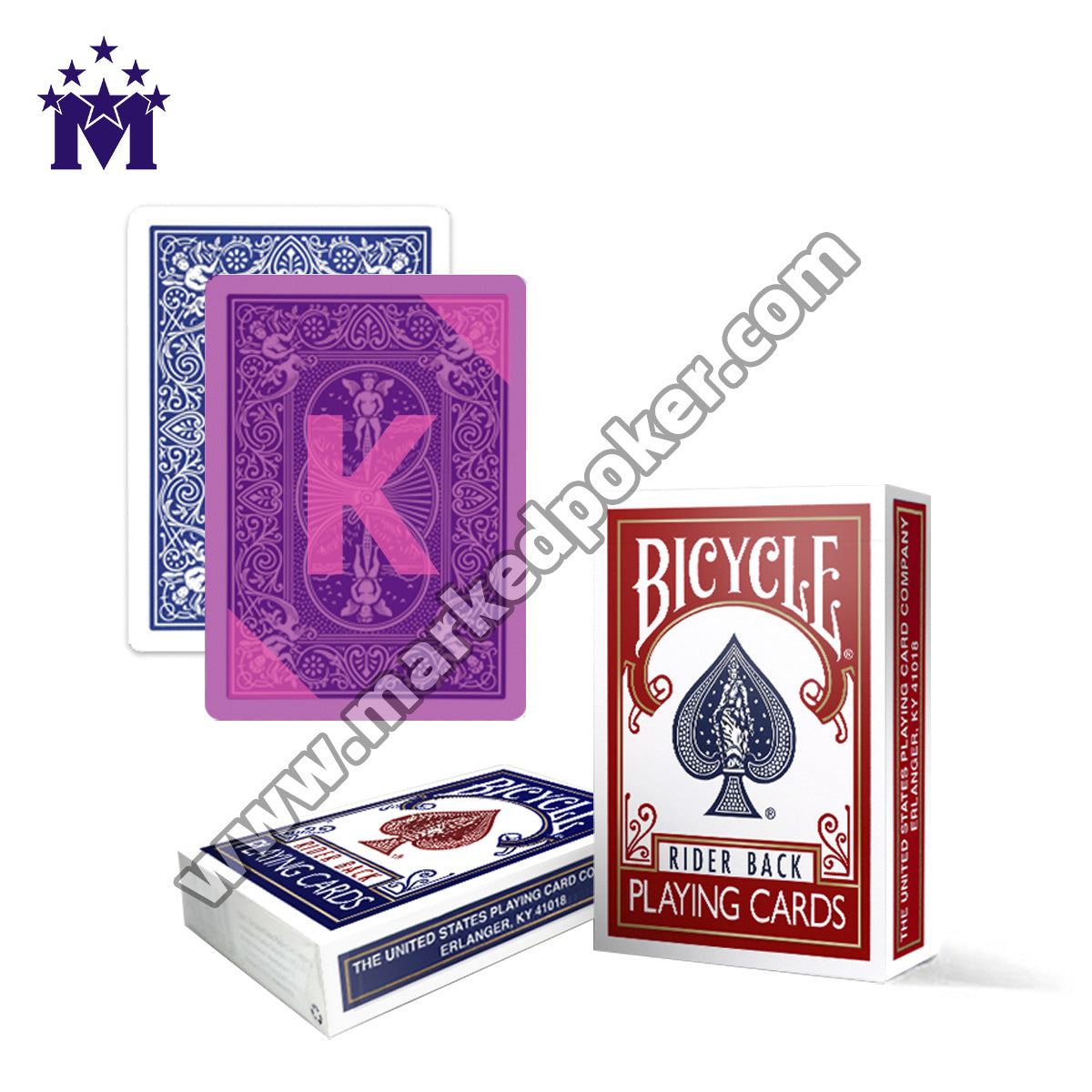 Bicycle red and blue plastic playing cards are made of specially designed PVC plastic. The tricks to do with a marked deck Bicycle Jumbo Index poker is secret. We need to get the help of playing card glasses or invisible contact lenses and luminous contact lenses that see invisible ink.
The Bicycle playing cards' features:
1, Paper materiel
2, 52 Cards +2 Jokers
3, Poker size (8.8cm*6.3cm)
4, Index: Jumbo index
What's special about Marked Playing Cards?
Infrared Marked Playing Cards are printed with different inks, and the corresponding values of the playing cards can be seen through see-through playing card scanner device or uv light contact lenses.

Barcode Marked Playing Cards, through our poker analysis and playing card scanner device, players can see the corresponding values of playing cards, increasing the probability of winning in the game.