ASAP Texas Hold'em poker
The PRESTIGE plastic Bicycle marked cards refers to the marked deck of Bicycle Prestige standard index playing cards with invisible ink marks on the back for invisible ink infrared contact lenses. Many professionals prefer the flexibility and durability of pvc plastic cards. Bicycle® Prestige cards offer unmatched durability. It's the only 100% plastic card to offer a paper-like feel. The Prestige deck is perfect for neighborhood games and professional tournaments alike.
Share
View full details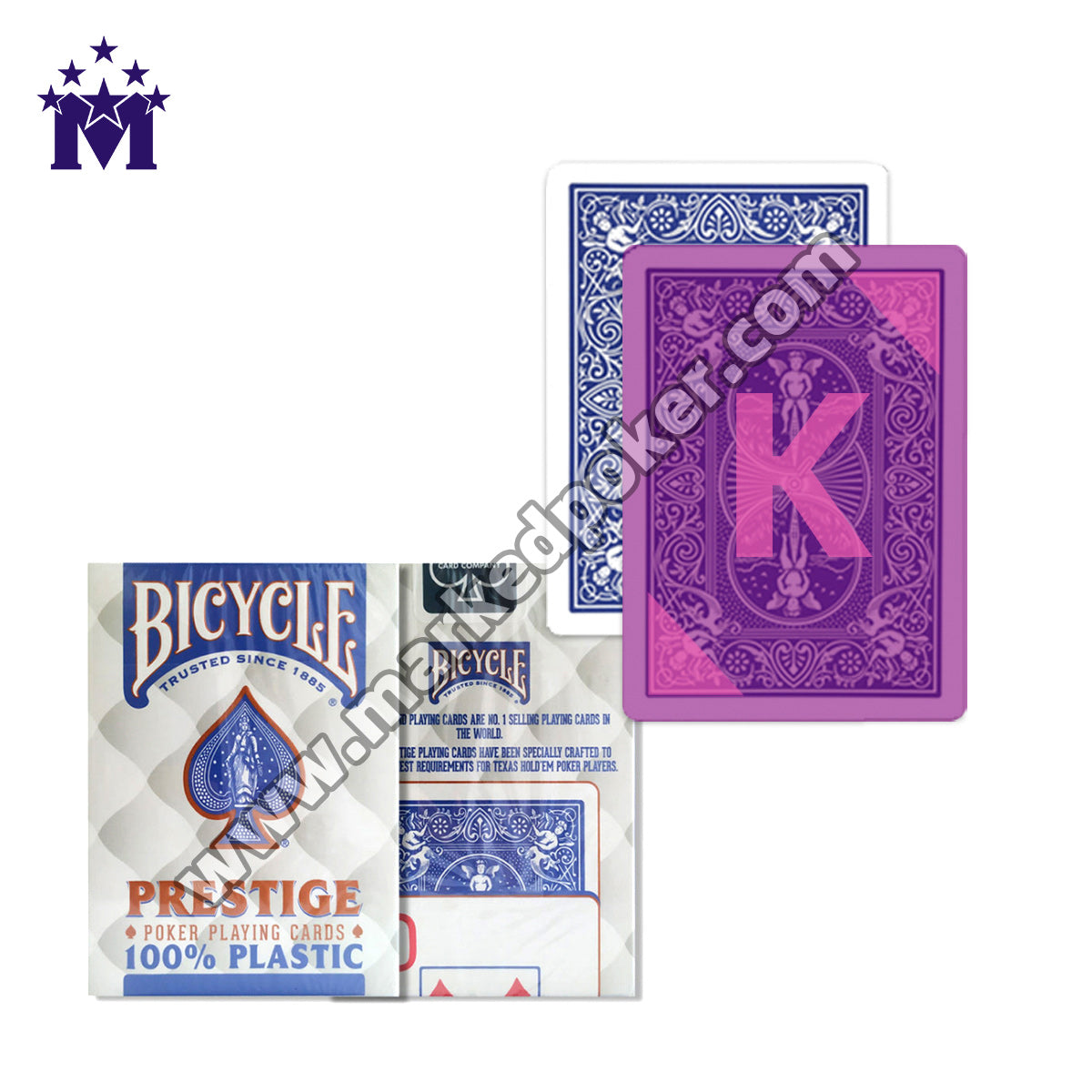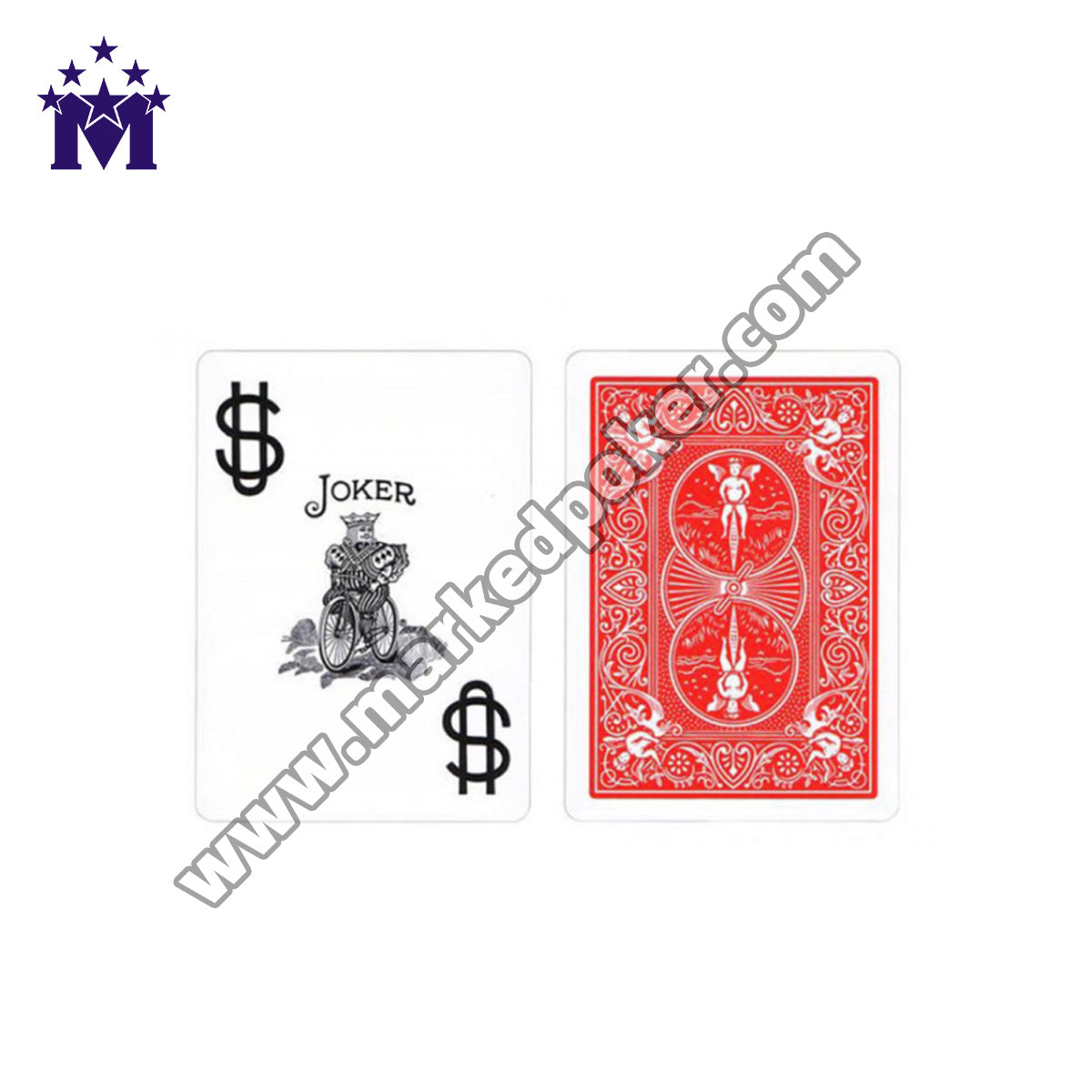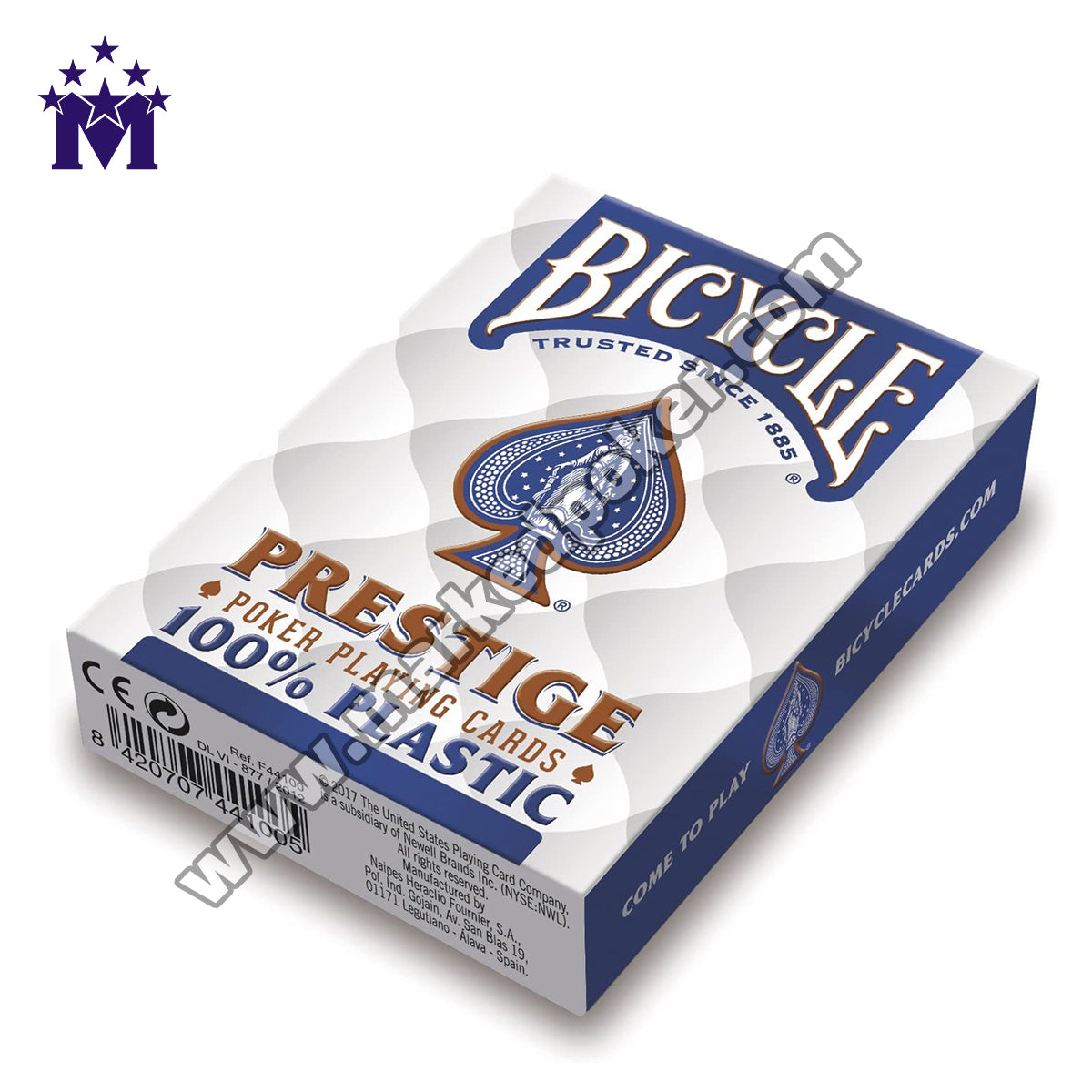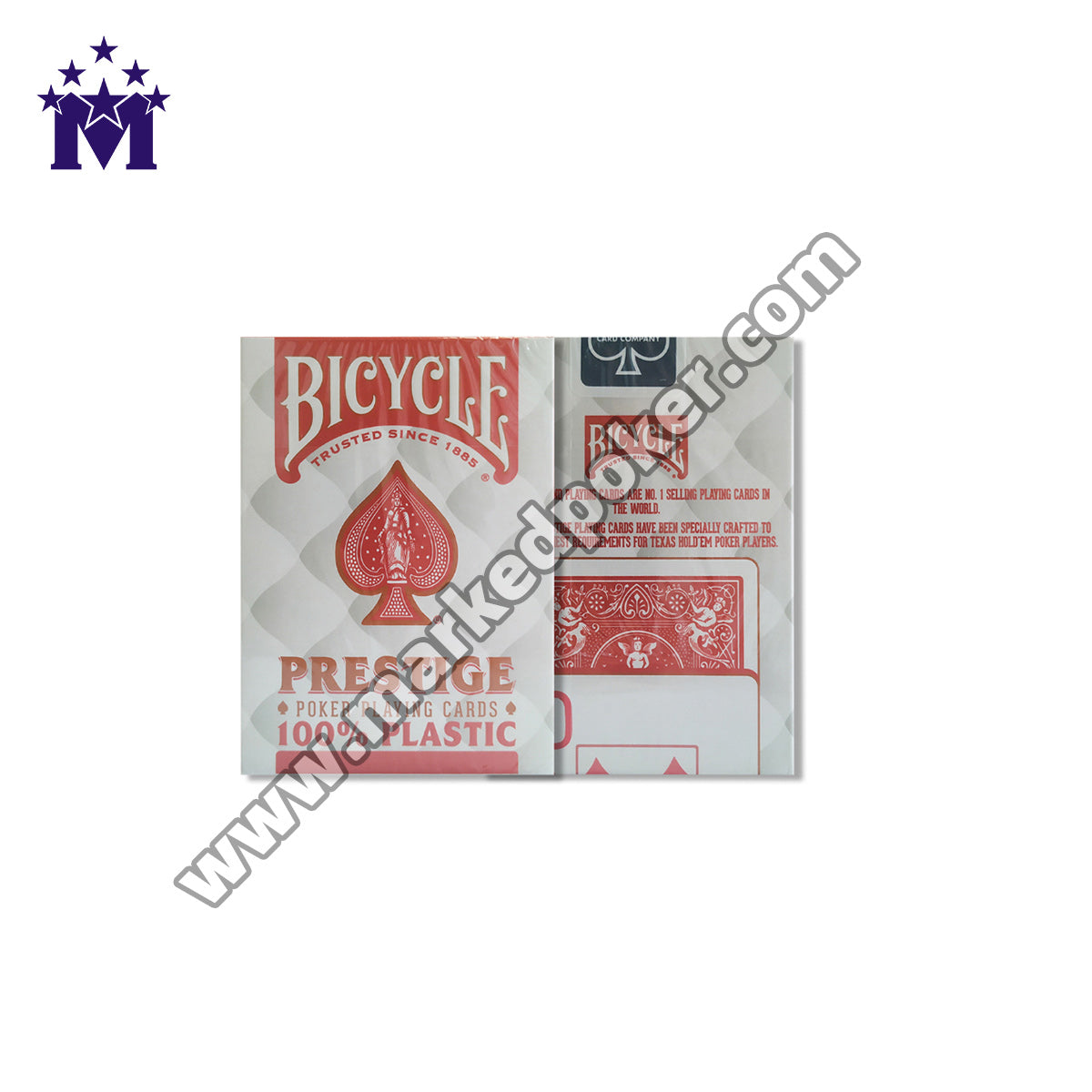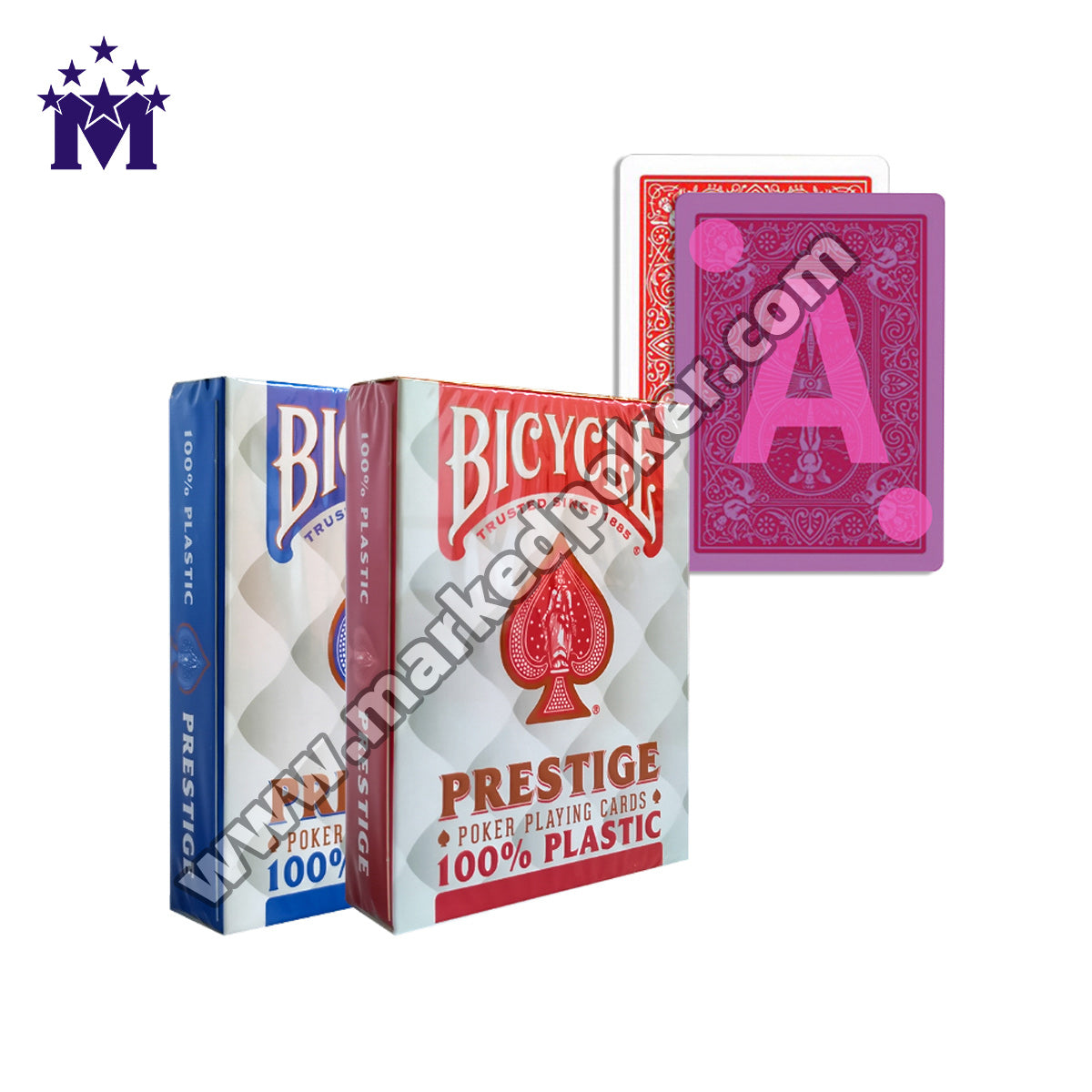 The Bicycle - Prestige playing cards' features:
1, 100% plastic, flexibility and durability.
2, Packs: Black Card board box.
3, Card Size: poker size (8.8cm*6.3cm).
4, Index: Standard Index.
5, Available in both Red and Blue.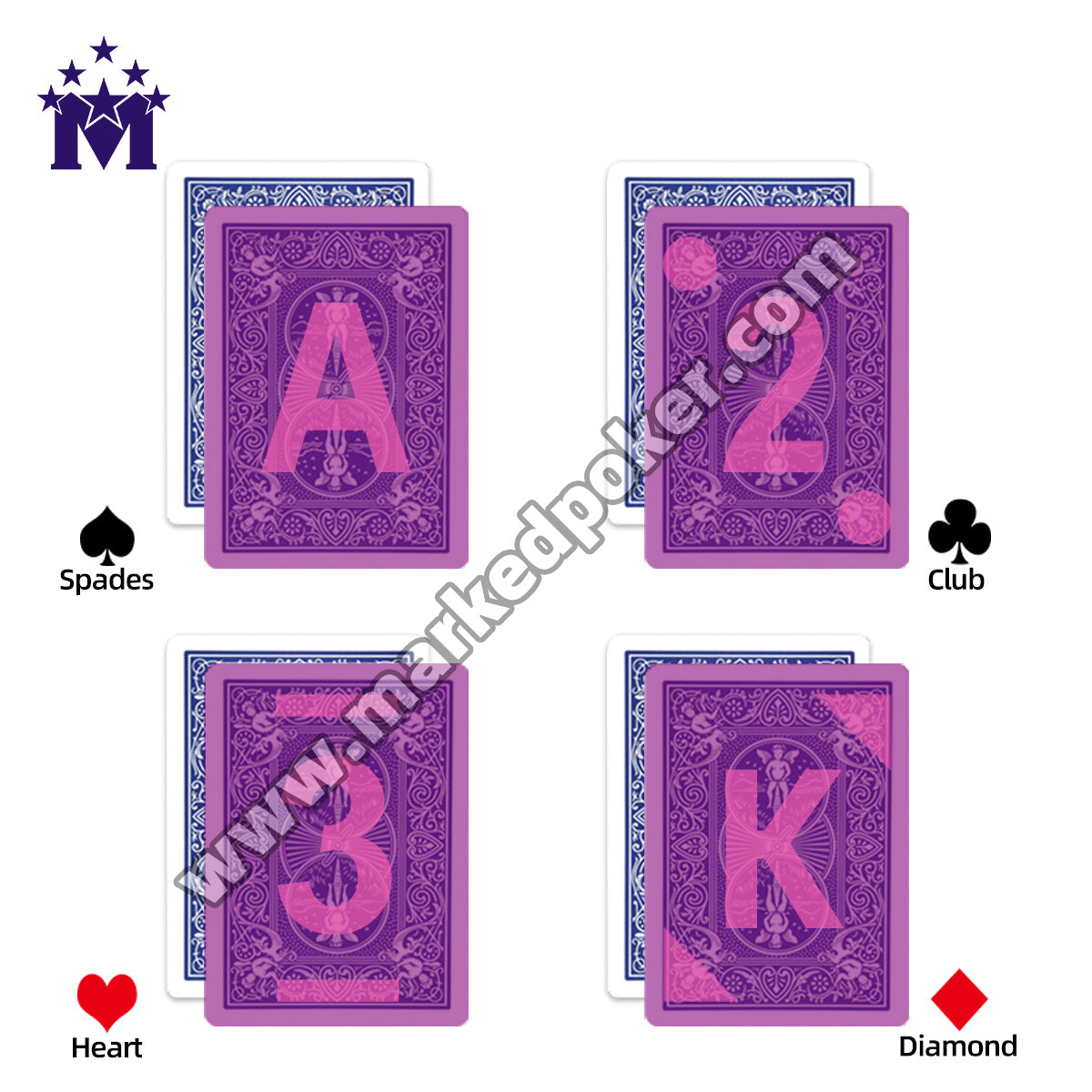 What's special about Marked cards?
We can mark the Bicycle poker cards perfectly with our special invisible ink. The luminous marks would be seen clearly with our special Poker glasses or UV contacts lenses.

There are four ways to mark the Bicycle Playing Cards.

A. Big Marks In The Middle
B. Normal Suit Marks In The Middle
C. Small Marks At Four Corners
D. Tiny Marks At Four White Corners
Marked bicycle playing cards