Product Information
Brand: Bicycle
Price: Chat Now For Price
Marked Type: Barcode Ink
Material: Plastic, Paper
Index: Jumbo Index, Standard Index
Application: Texas Hold'em, Omaha, Blackjack
Share
View full details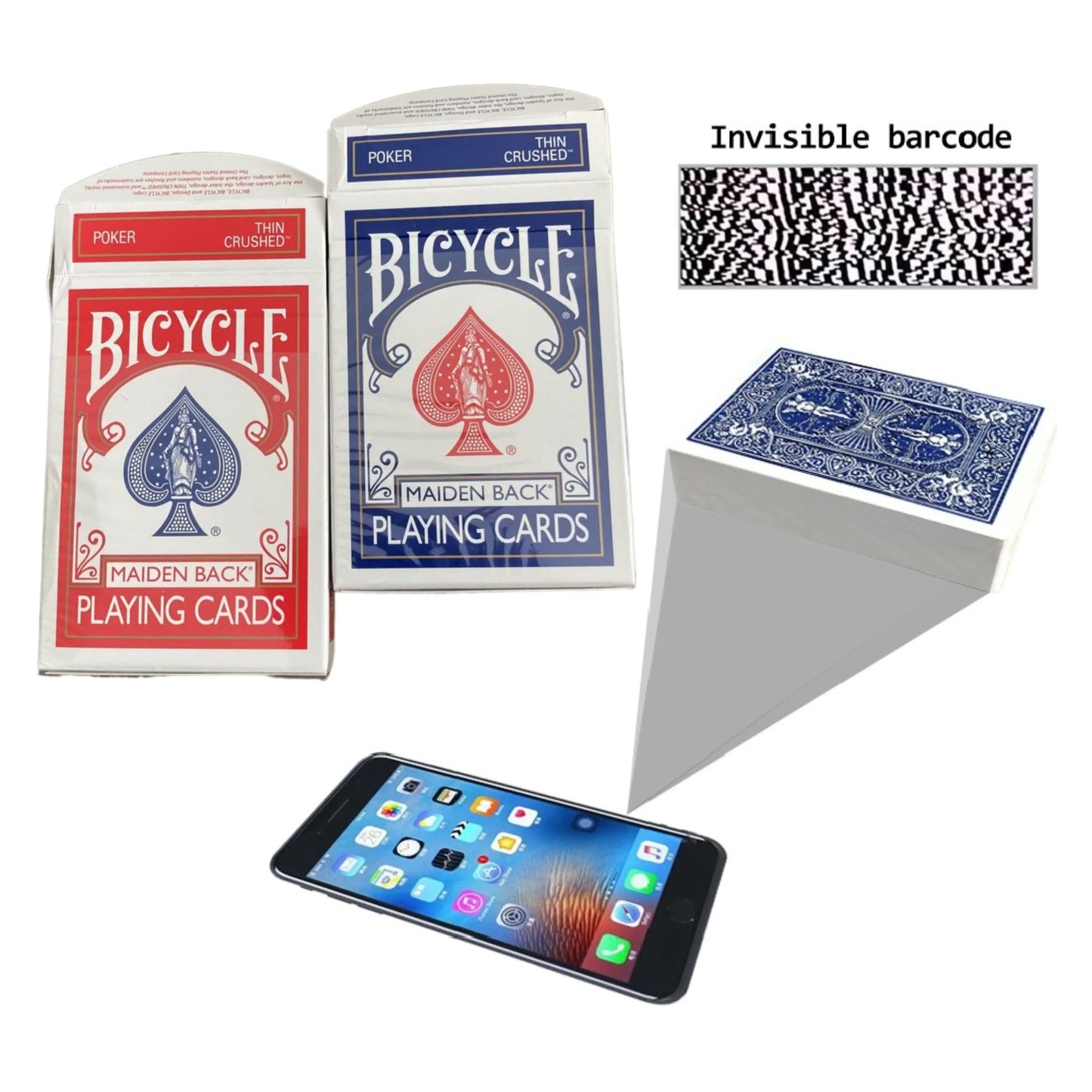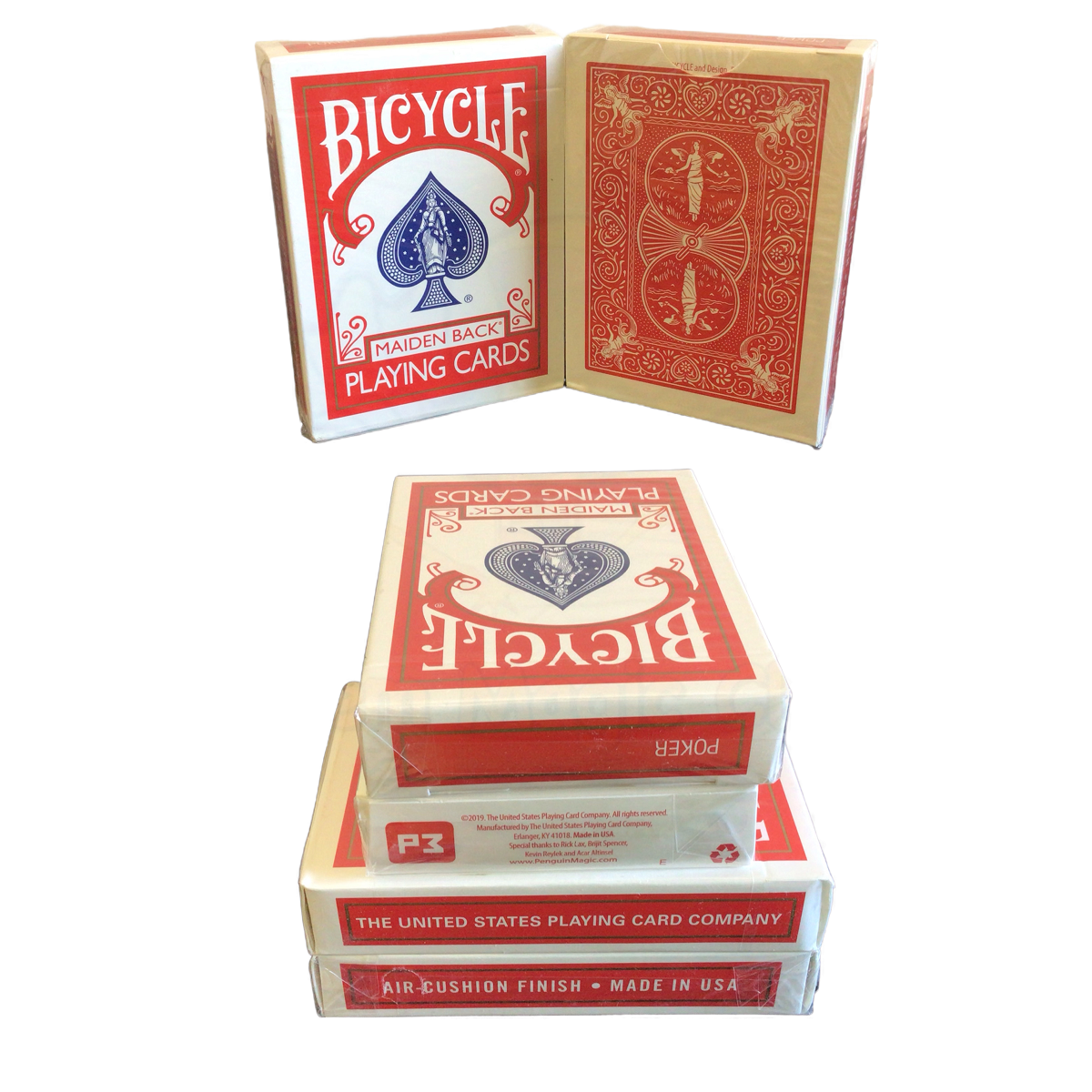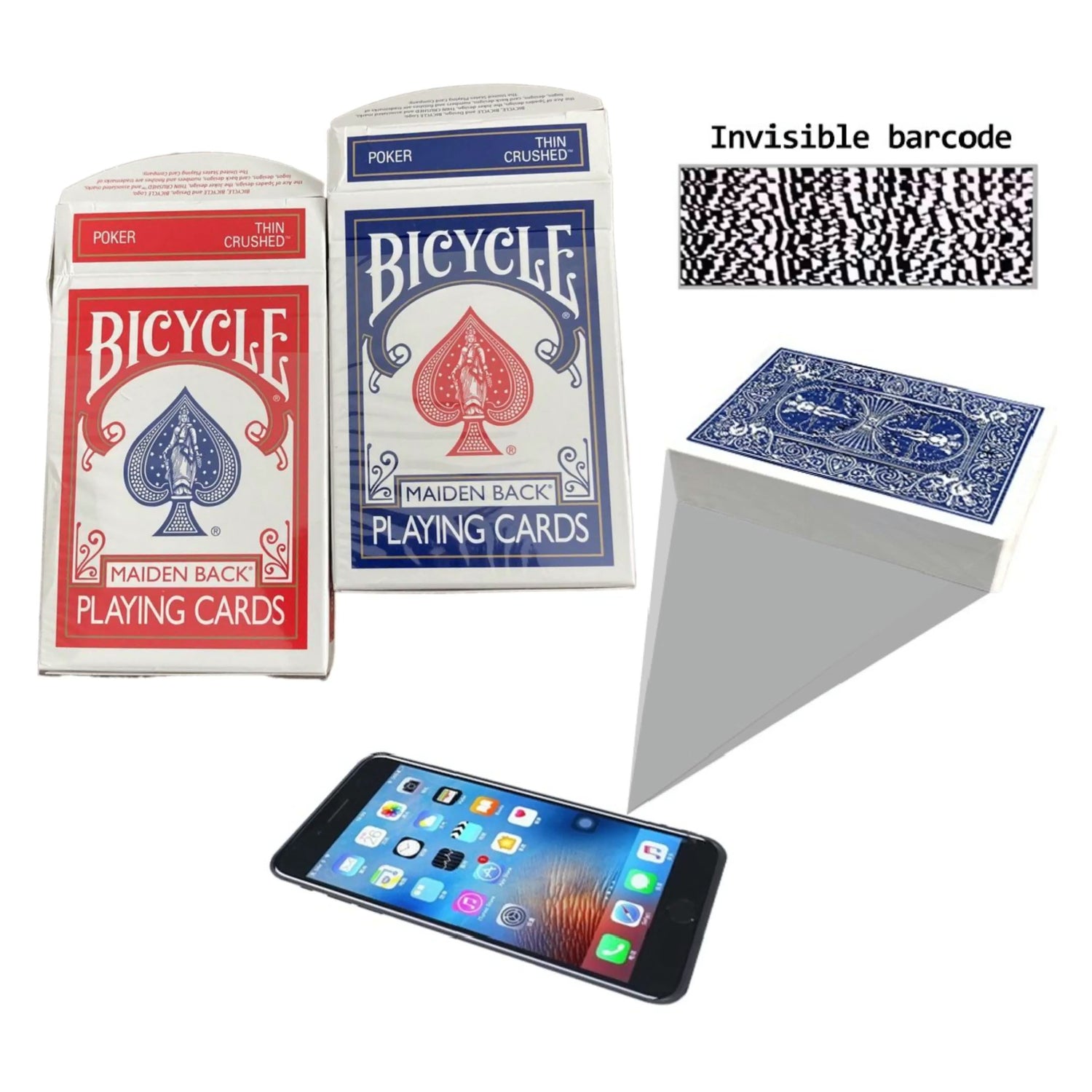 Bicycle Maiden Back barcode playing cards specifically designed for the cheating in poker are normal playing cards that have invisible barcodes that appear in the form of ink that is applied to the edges of the cards. These marks cannot be seen through contact lenses or sunglasses and only a certain poker scanner analyzer device is able to detect them.
The results are relayed to the participant via the earpiece of a tiny device. This lets the cheater determine who won.
History of Bicycle Cards
It is believed that the Bicycle model of cards are one of the most renowned in the world. The Bicycle brand is played by magicians and professional players around the world. They are renowned for being consistently accurate in printing and coloring as well as to be handled. They are a favorite among magicians because they are suitable to perform a variety of tricks.
Invisible ink marks can be made for reverses of card in many methods. The most effective method is using large ink marks to mark the numbers and also to mark center of the cards. Only a specific pair of contacts or sunglasses can be used to see the marks made using invisible pigment. A reverse side of the card could be a tiny or a large marking that could show the number, size and the suit.
The magic marks can be on the back every card. This makes it easy to read the choice cards without getting caught from the audience. This is perfect for magician shows or for a game of chance. But be careful! Cover the marks. It is recommended to apply this technique only using magicians with expertise and are skilled enough to do the trick correctly.
They are appealing for both players and magicians of poker because they look and feel as a regular card deck. Bicycle back cards from Maiden. They're easy to carry and use in many different ways. Additionally, the invisible marks are unnoticeable to anyone else.
Bicycle Maiden Back Marked Cards for Poker
Bicycle Maiden Back marked cards are ordinary playing cards that have invisible barcodes printed in black ink on their sides. Barcode-printed cards are utilized to help poker scanner analyzer systems, which read the data on the card and then forward it to an earpiece which is tiny. It tells players if they've won or what kind of hand they've had.
Only an analyzer for marked cards and barcode cameras externally are able to recognize the cards. These marks are not visible for the untrained eye, and are unable to be observed using uv lenses, or even sunglasses. The poker analyzer is able to analyze the markings and determine the outcomes of the game prior to the game begins.
How to use bicycle Marked Card with Poker Analyzer
A special poker analyser can detect bicycle marked cards for poker with barcodes printed on their edges. The cards cannot be seen by the naked eye, as well as IR lenses. They must be examined with poker cards scanner. Then, the analyzer will instantly notify you of the result of each by using an earpiece.
The fraud marked cards for poker can aid you in improving your game by understanding the playing cards of your opponent. This can be used to decide if you should fold or raise.
The marks along the edges of cards allow you to recognize each card regardless of its face. The cards with markings are flexible and durable They're ideal for any type of game games. They can be used to amaze your guests with shows. Professional magicians will be thrilled to use these cards when performing.