Product Information
Brand: Bicycle
Price:

Chat Now

Marked Type: Barcode Ink
Material: Plastic, Paper
Index: Jumbo Index, Standard Index
Application: Texas Hold'em, Omaha, Blackjack
Share
View full details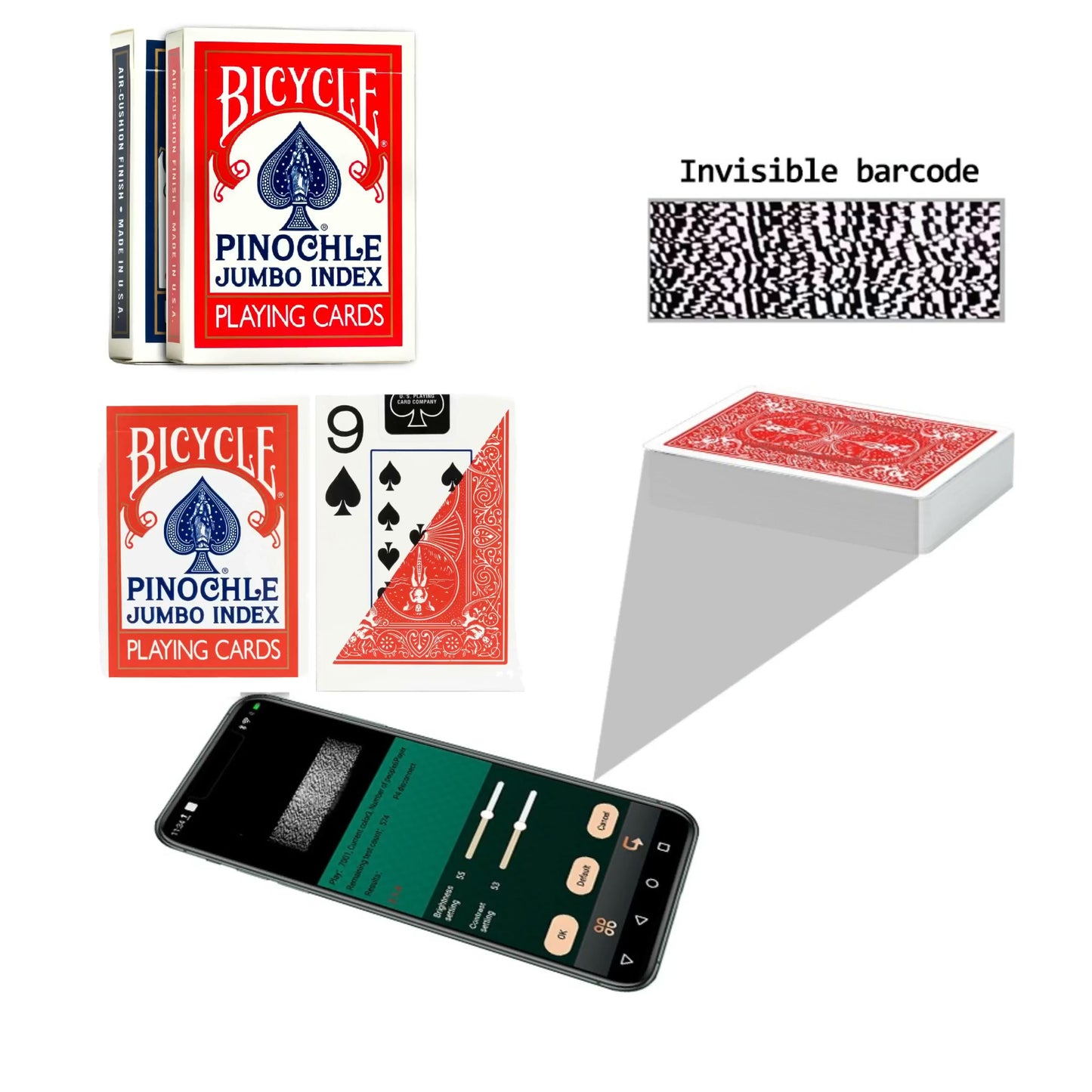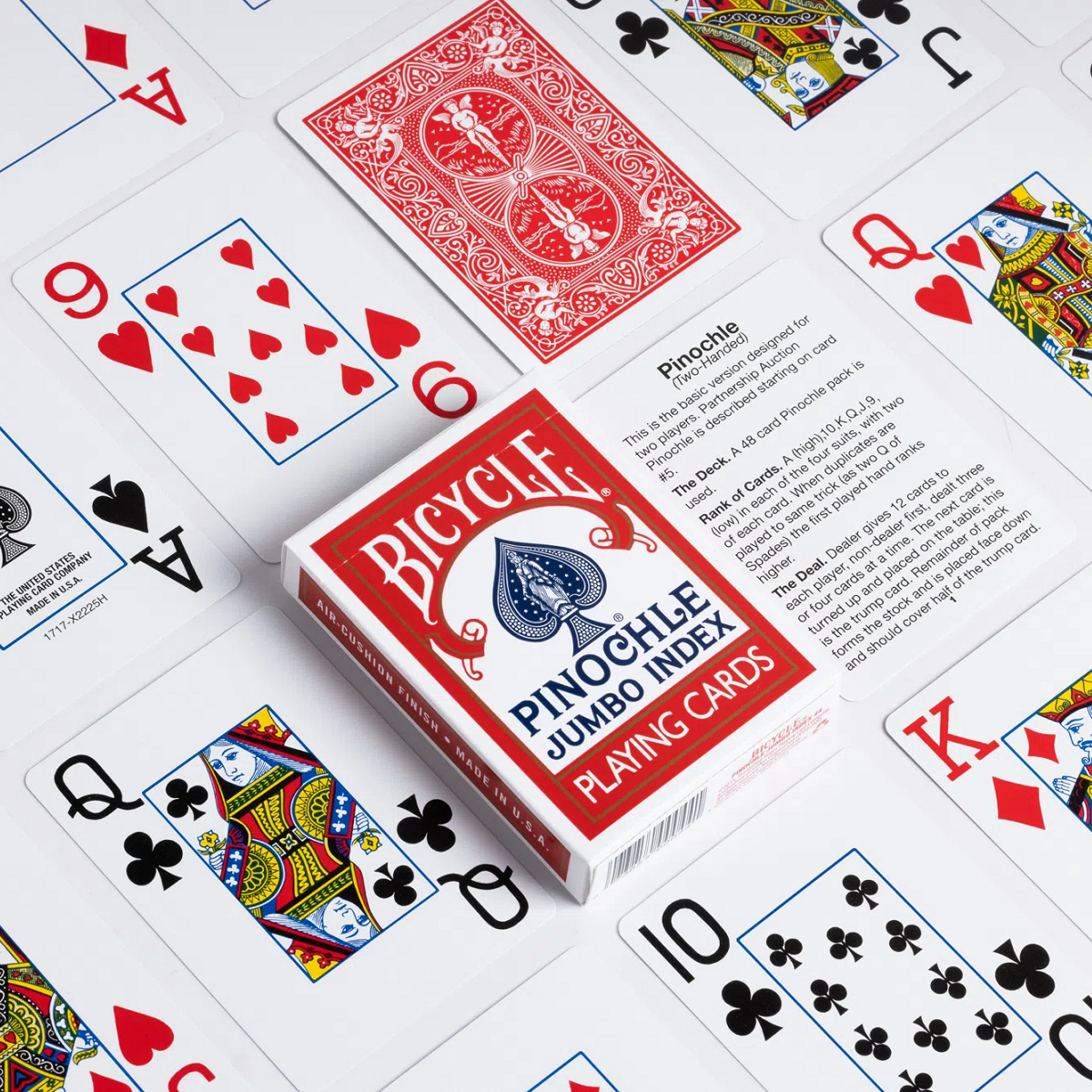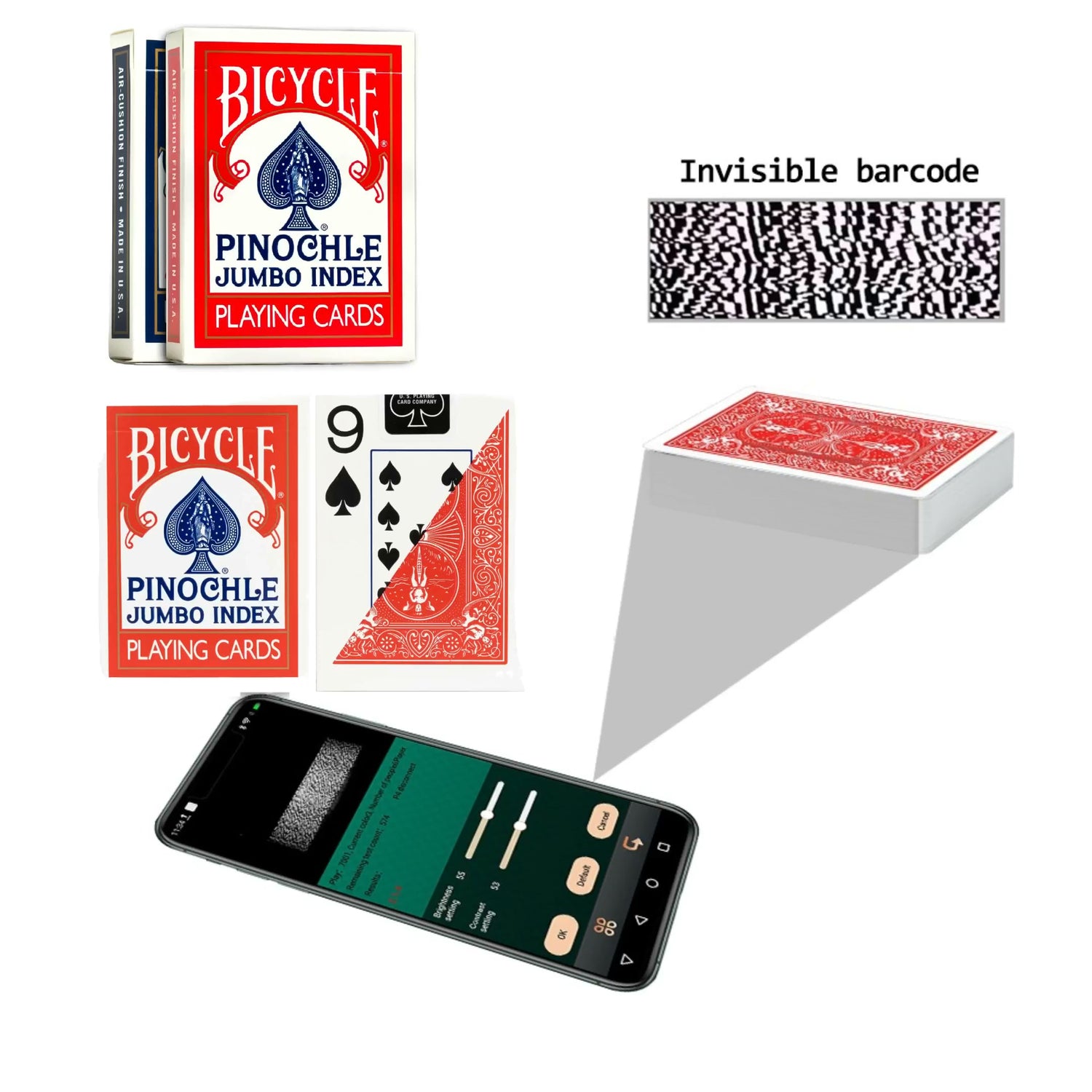 In this ever evolving realm of online poker keeping in front of your peers is crucial. We have Bicycle barcode cheat cards are an absolute game changer that provides players with an unbeatable advantage in achieving the poker goals of your dreams.
Unmatched Precision: The Bicycle barcode cheat cards are marking with the most advanced ink for barcodes. The specially designed Barcodes can be virtually unnoticed by anyone's eyes, and provide the most discrete and effortless gaming game. The technology permits the cards to be scrutinized by an compatible poker cards analyzer with incredible precision, giving you immediate insights into the playing hands of your opponent.
Improved Strategies: With the assistance of our Barcode cheat cards for poker that can take your game strategy to new levels. If you know your opponent's hole cards, you will be able to make intelligent decisions for instance, when you should fold, call or raise. With this new understanding, you'll be able to devise a winning strategy which is unbeatable.
Simple to use: There is no need to be a genius in tech to utilize these marked cards for poker. You can simply insert them in your deck just like any other card. their subtle design will ensure that they are unnoticed.Then you can scan the barcode on the cheat playing cards in a rapid examination of an analyzer for poker cheat analyzer, the gaming headset will be able to be able to receive signals from marked deck analyzers, letting you know which one is the winner, and who's playing the game. This is as easy as that!
customized to perfection: Our Bicycle Barcode cheating poker cards are compatible with an array of poker analyser, ensuring they easily integrate into your desired strategy for playing. No matter if you are playing Texas Hold'em, Omaha, or any other variants that are popular such as Omaha, these cheating poker cards are designed specifically to meet your demands.
Secure and Discreet: We understand the significance of discretion in the poker world. Made with authentic Bicycle playing cards and our modern printing equipment they are bars cheating playing cards feel and seem exactly like Bicycle playing cards. They will never know that you are cheating, and allow you to keep your edge and remain undetected.
We conclude that the Bicycle Barcode cheat cards for poker card analyzer can be an ideal tool for professional poker players looking to increase their edge in their poker games. By utilizing strategy, precision flexibility, customisation, and discretion available and you'll be able to increase your skills at poker to the highest level.
Take a leap into the future of poker. Get ready to beat your opponent by using the Bicycle Barcode cheat cards. Improve your poker game now and redefine what it takes to be a poker player! You should purchase an poker analyzer device for use alongside it.